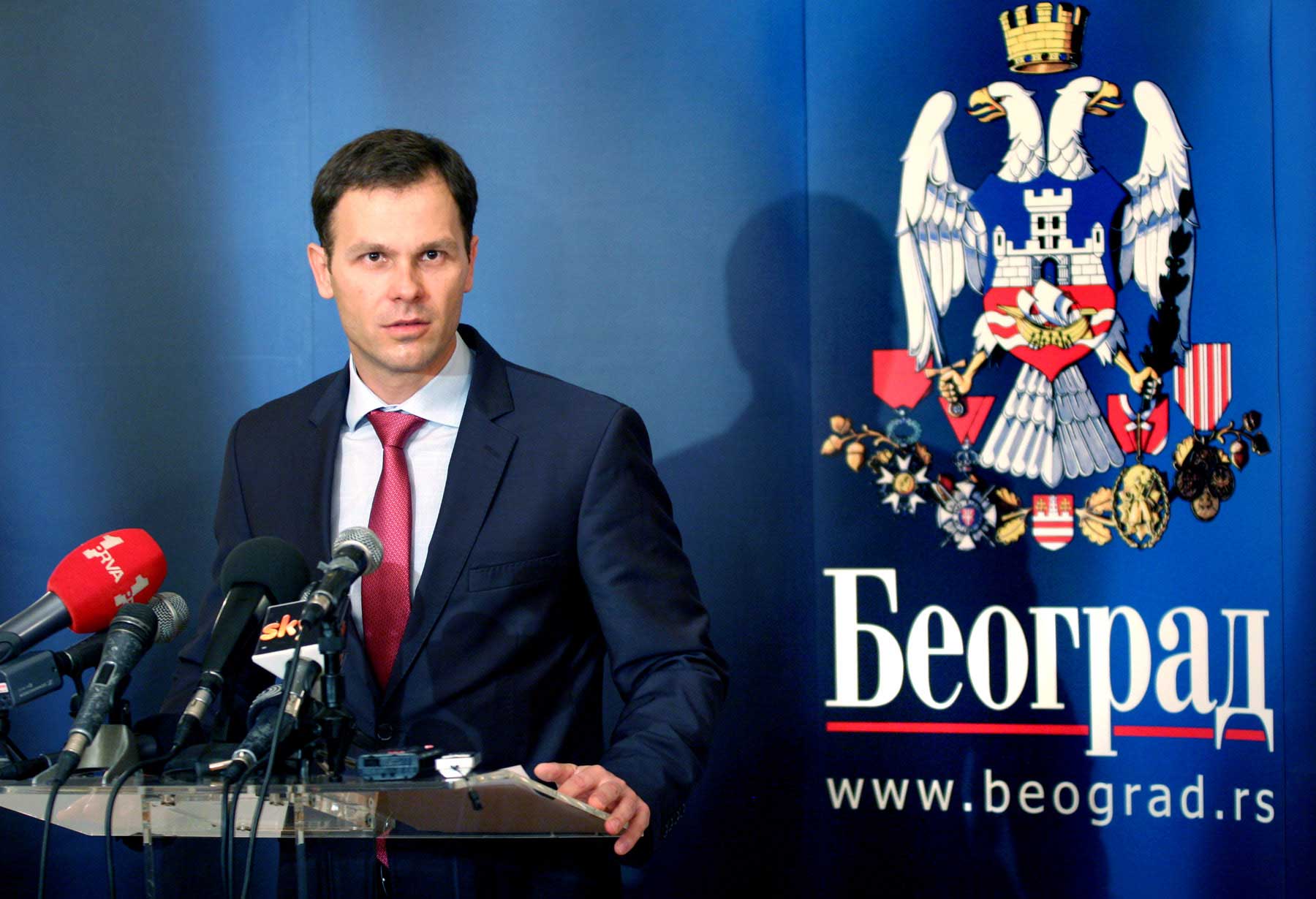 Serbian prime minister Ana Brnabic proposed today the outgoing Belgrade mayor Sinisa Mali for the post of Finance minister. The parliament is to vote on Mali's nomination on Monday. Earlier this year Dusan Vujovic resigned from the ministerial post due to "personal reasons", as he explained.
Sinisa Mali is connected with several scandals which are still unresolved.
In April 2016 unknown persons have illegally demolished a number of buildings in the centre of Belgrade using bulldozers. The buildings were situated in the space where it was planned that Belgrade Waterfront would be constructed, "an urban renewal development project" led by the Serbian government and Eagle Hills company based in the United Arab Emirates (UAE).
During the demolition, residents had been illegally detained. Following harsh reactions by the public and protests, Aleksandar Vucic, prime minister of Serbia at that time, had said that Belgrade City authorities including Mali were responsible for the incidents, calling them "complete idiots". However, Mali never faced any legal action.
Mali was also suspected for plagiarizing his doctoral thesis and purchasing 24 apartments in Bulgaria during his mayoral term.
There is no doubt that Mali would be elected as the new finance minister, due to the fact that the Serbian Progressive Party (SNS) led by president of Serbia Aleksandar Vucic controls the majority. Although the president has not any constitutional connections with appointing ministers, Vucic has announced that he personally supports Mali.
Mali said he was honoured because he was chosen for the post. He promised he "will fight every day for the benefit of the citizens of Serbia".
"I am honoured and I thank the president of Serbia, Aleksandar Vucic and the head of the Serbian government Ana Brnabic", Mali said…. / IBNA