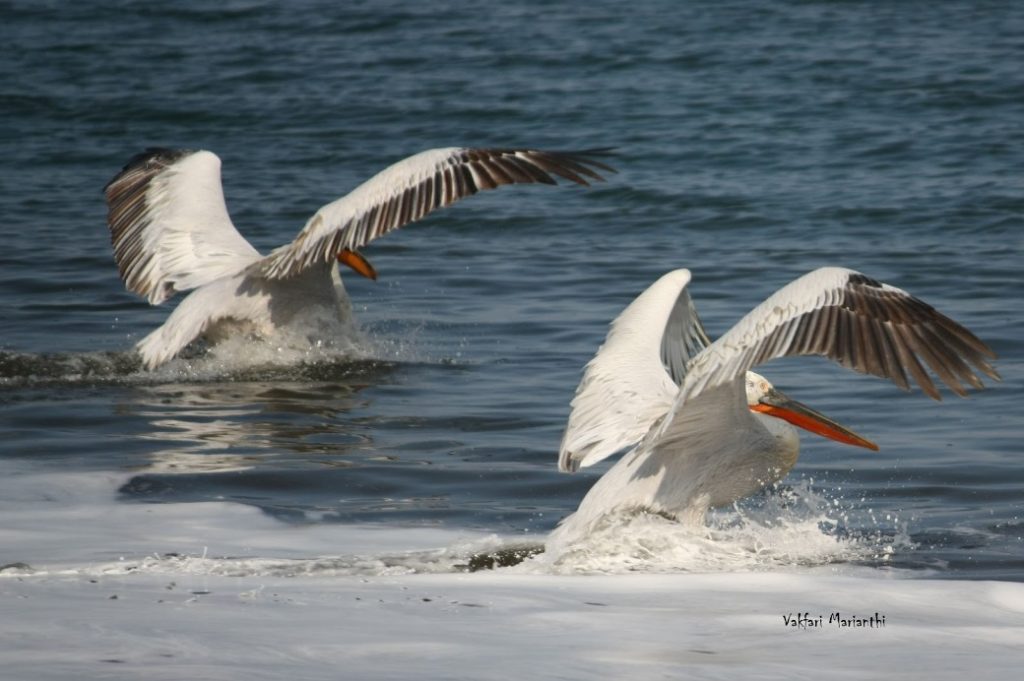 Athens, September 14, 2016/Independent Balkan News Agency
By  Hari Stefanatos
Census results of the globally endangered Dalmatian pelican (Pelecanus crispus), held for the first time simultaneously in six Balkan countries and Turkey, are encouraging. As revealed, the population of Dalmatian pelican in the Mediterranean and Black Sea, is larger than was anticipated by scientists – 6200 compared to the 4350-4850 of the estimates – an element which despite the fact that it is positive, it is not indicative of the trend of world population since the data for populations of Central and West Asia are not optimistic.
"Results are not comforting because in Asia, where most of the population lives, it is not possible to have systematic recordings due to the vast expanses", explains to AMNA Dr Olga Alexandrou of the Research and Protection field of the Prespes Protection Company (SPP). which took the initiative for the international count held on May 7, 2016.
Besides Dalmatian pelicans, White and Pink Pelicans were also counted in a total of 98 wetlands, covering almost the entire network of wetlands used by the populations in this corner of the world. In fact, the Pelicans are the only species whose populations are monitored annually throughout Southeast Europe through measurements of breeding pairs and the number of wintering individuals.