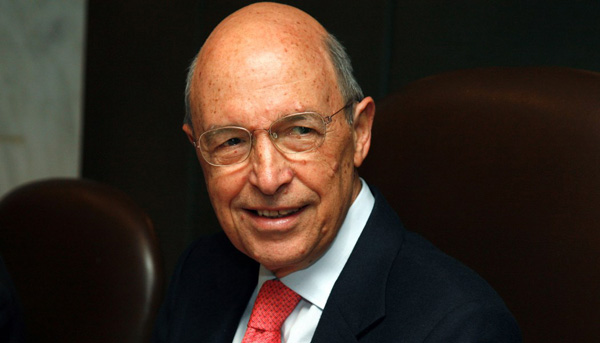 Athens, February 9, 2015/ Independent Balkan News Agency
By Spiros Sideris
The assessment that there is no longer balance between the power of markets and the power of state institutions expressed former Greek Prime minister Kostas Simitis. Specifically, in an article in the Journal of Journalists, Simitis stressed that "ever since the North has implemented an austerity policy, the Eurozone has been led to a crisis".
He states in his article inter alia: "The discussions taking place between the new government and our partners have created the impression in Greece that we are the first country to express doubts about the European project and that it puts forward a new way of dealing with common problems.
Debates and controversies for the reorganisation of European institutions, however, have been taking place for years. They were caused the financial crisis, existing inequalities between the states, but also the different approaches of the way the Union must operate.
The cause of the crisis is that the eurozone is a complete monetary union, but an incomplete economic and fiscal union of member-states with the different structural characteristics of the mature economies of the European North and of the less mature economies of the European South. Only a small percentage of the current crisis is a public debt crisis, and this mainly true in Greece and Portugal".