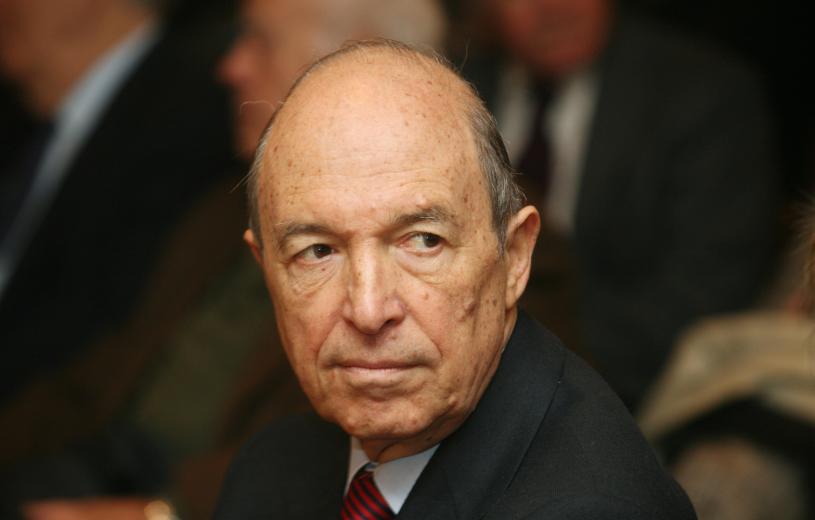 By Spiros Sideris – Athens
Spikes on the state of the economy against Kostas Karamanlis, Giorgos Papandreou, as well as Prime Minister Antonis Samaras left Kostas Simitis, during his speech at the conference Athens Forum 2014 "Democracy under pressure", organized by the "International New York Times" and "Kathimerini".
The former prime minister estimated that there is a clear link between the political and economic crises in Greece, citing as an example the "enormous waste of resources in the period 2004-2009 for political favours and party appointments", as he said. He noted that at the time the public expenditure on wages increased by 4.5% "in relation to the increase of the previous eight years" and claimed that this was "one of the causes of the derailment".
Among the causes of the Eurozone crisis, Simitis included the "lack of political will for control of the banks by the Member-states and the European Central Bank" Finally, the former prime minister left spikes for bilingualism against the Papandreou and Samaras governments. He said that parties "can do a U turn in their positions, in order to remain in power".
As the most recent example he sighted today's ND government, which as he said, after first denouncing the predictions of the  stabilization policy, "implemented it without hesitation as a government". And, referring to the Papandreou government, stated that "PASOK argued in 2009 that there is money to improve incomes and social benefits, only to announce after taking office that there is no money and that the country needs international help".