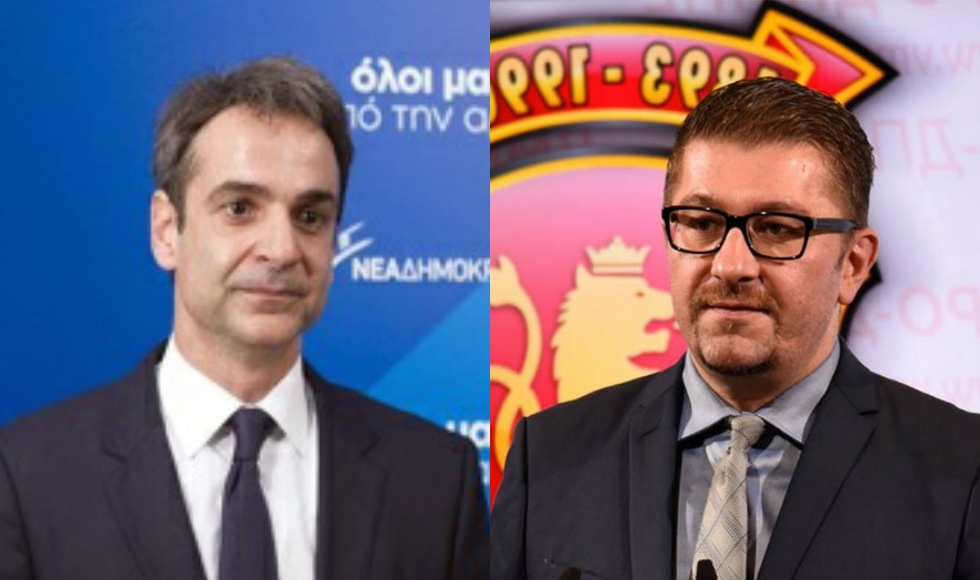 The speech of VMRO-DPMNE leader Hristijan Mickoski during the party's protest in Skopje on Saturday night for the one-year rule by Zoran Zaev impressed many.
They were not surprised by what Mickoski said as his party's stance is known, but by the use of the same phraseology as New Democracy, the main opposition party in Greece, opposed to the government's efforts to resolve the dispute in the name issue between fYROMacedonia and Greece.
The leader of the VMRO-DPMNE accused the government of Zoran Zaev of having secret talks with Athens on the name issue. ND as well blames Alexis Tsipras and Nikos Kotzias for secret talks with Skopje.
Mickoski accused Zoran Zaev of avoiding informing the fYROMacedonian public opinion of developments and negotiations around the name issue, and that the information coming to Skopje on this issue is from the Greek media. Similarly, ND President Kyriacos Mitsotakis accuses the Greek government that public opinion and political parties in Greece are being informed by the Skopje press on the negotiations' process.
VMRO-DPMNE also accuses Zoran Zaev's government of selling the name and of undermining the national interests of the country, while New Democracy accuses the Greek government of dangerous handling of the name issue, damaging to Greece's national interests.
If we also take into account the reinforced rallies organised secretly or apparently by both parties, it seems clear that the two parties' relations are not a result simply of their close affinity with the European People's Party in which they participate…. / IBNA