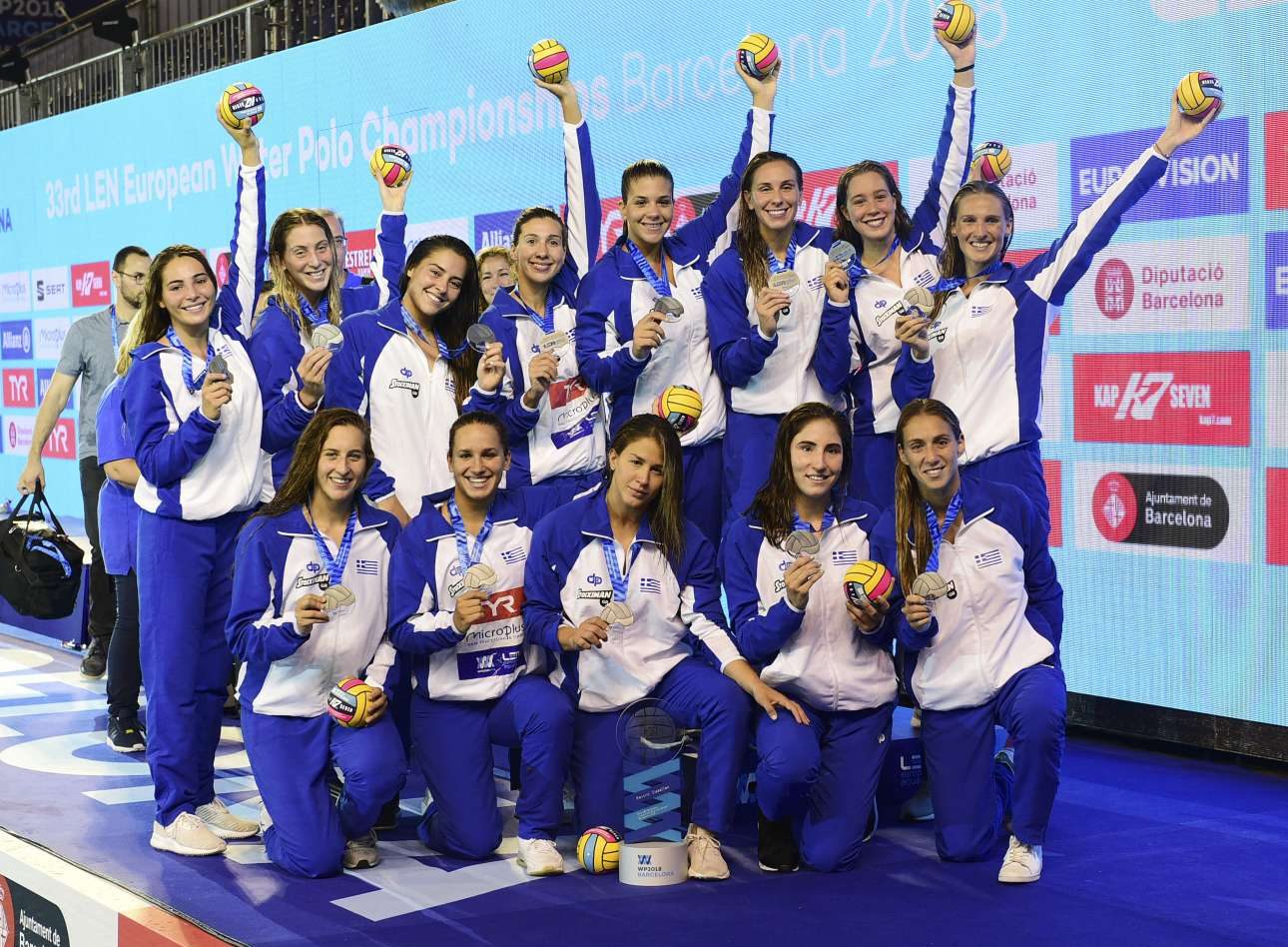 The 2018 Women's European Water Polo Championship was held from 14 to 27 July 2018 in Barcelona, Spain and the Greek team did not make it, with the Netherlands winning their fifth title after defeating Greece in the final.
The girls of Giorgos Morfesis, the head coach of the team wanted the best, this time not for them and their strenuous years of practice back home (Greece does not offer its top water polo players the venues and state help that other countries deserve and enjoy but still know how to bring victories, medals and cups home) but for the people who were the tragic "protagonists" of the wildfires in Attica, a week back.
They were fighting in Barcelona but "our mind was back home", 30-year-old captain Alexandra Asimaki said while at the ERT state-TV studios, on Sunday evening where she had been invited to talk about her team's victory.
When asked why the sad faces after receiving the silver and the second place in such prominent a championship, Asimaki replied "we wanted the best for Greece. We wished we could bring back some joy, to the extent this would be possible during such hardship the country is going through, and have the Greek Anthem heard for Greece's and the victims' sake".
The young water polo player kept repeating that during the time the girls were not inside the pool, watching other games or training, there faces were glued to laptop and phone screens in order to learn more news about the latest developments in Attica.
Even under these circumstances, and feeling down, they did do their best and brought a magnificent result and a very important silver medal.
Captain Alexandra Asimaki, Barcelona 2018
The next big goal, according to Asimaki is the next Olympic Games. Until then, undoubtedly, hard work is the only sure thing for these ladies who know nothing less than following a strict training programme and fighting for top results…. / IBNA
Main Photo: Silver medalist Greek National team, Women's European Water Polo Championship 2018, Barcelona