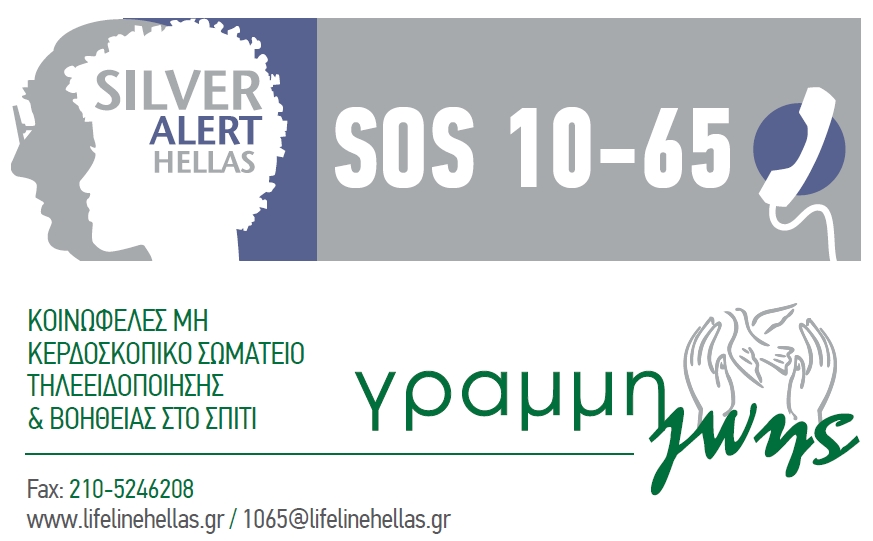 By Spiros Sideris – Athens
Without electricity was left yesterdy morning the facilities of the National Coordinating Alert Program of Citizens in the Cases of Disappearance of the Elderly «Silver Alert».
PPC cut the power supply due to a debt of around EUR 8,000.
As explained to AMNA the Communication Officer of the NGO "Life Line" (which manages the program «Silver Alert»), Pelina Theodosiou, today's power outage was the culmination of the economic problems faced by NGOs, because of the dramatic reduction of donations from companies and citizens.
"We are an organization that has never received a grant, relying on volunteers and small or large grants from citizens, companies and organizations. Currently the only "sponsors" of "Silver Alert" are the workers in the service, who work unpaid for a long time, "also stresses to the announcement of the NGO.
The power was finally restored in the early afternoon, after the intervention of the president of the PPC, who gave a few days notice to the "Life Line" to repay the debt.
"The few days we were granted does not mean that the problem is solved, as we need to collect the money to pay back the debt. And unfortunately today is the PPC, tomorrow will be the telephone, then other accounts will follow. We ask companies and citizens to help the important work of the "Silver Alert", to continue to exist", said Theodosiou.
It is noted that the program «Silver Alert» has been operating for 43 months, during which it has publicly issued 234 alerts, 192 finds of missing elderly and 19 of identifications of the family environments for "unidentified" elderly who had been found wandering.