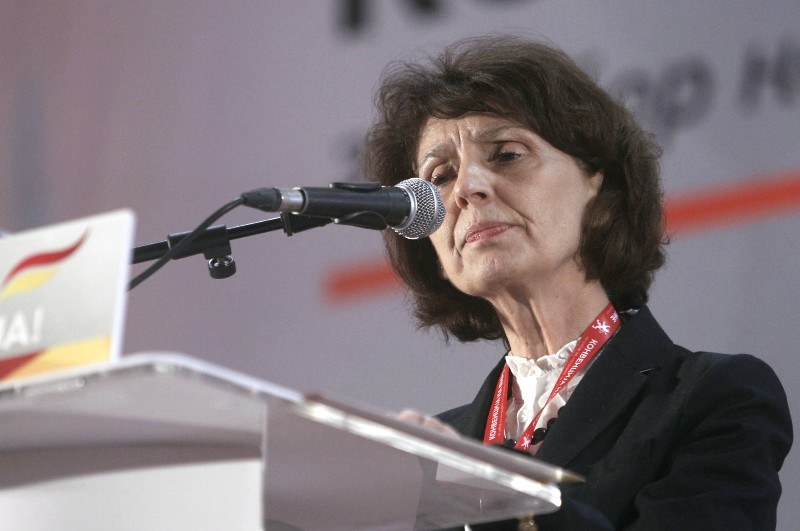 Professor Gordana Siljanovska is the VMRO-DPMNE candidate for president of North Macedonia. 408 out of 519 delegates voted for her at the convention in Struga. Her opponets congratulated her on her victory.
Professor Gordana Siljanovska in her first speech as Macedonia's presidential candidate from the ranks of VMRO-DPMNE, said that the time has come for her to pay back her fatherland for everything she has received from it.
"I am not a nationalist, I am for the rule of law. Laws should be within the Constitution. I will tell you something personal. I was born in a Turkish house, and since I was 10 I have had Albanian brotherhood. Today, I have students, generations of Vlachs, Turks and Roma," Siljanovska said.
She said that at the moment we have two governments and two societies, which is why there must be an upheaval.
"I know that in order to participate and win in a presidential election, you must have the support of a major party such as VMRO-DPMNE," Siljanovska said. Siljanovska won 408 votes from a total of 519 delegates to the convention in Struga, and won in the first round.

/IBNA
(GA)
Foto: Boris Grdanoski