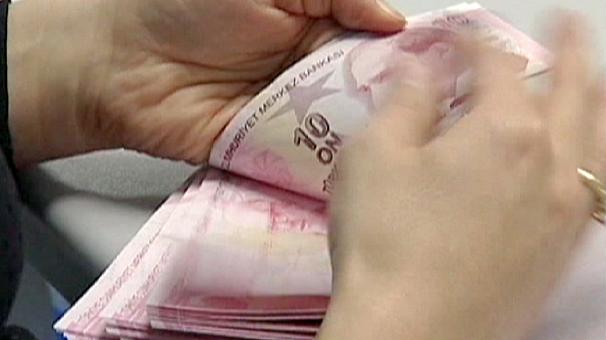 Ankara, March 16, 2015/ Independent Balkan News Agency
Finance Ministry appears reassuring
By Manolis Kostidis
The latest figures announced on the development of the Turkish economy have been worrying. The Statistical Service of Turkey announced that in December 2014 the unemployment rate reached 10.9%, making it the highest in recent years. In January 2011 the unemployment rate was recorded as 11.1%, while the unemployment rate for the whole of 2014 was 9.9%.
Youth unemployment 15-24 increased significantly, reaching 20.2%.
The Turkish Finance Ministry announced that in February 2015 the central government budget deficit was 2.3 billion lira (EUR 800 million). In February 2014 the budget showed a surplus of 1.7 billion lira.
Finance Minister Mehmet Simsek, stressed that the deficit in February was caused due to some accumulated payments, as well as some public investment and said that in the coming months signs of improvement will start to show.
The opposition newspaper Taraf, in a front page article says that at the meeting of Erdogan with Central Banker Erdem Bascı and Deputy Prime Minister Ali Babacan were discussed serious issues for problems the Turkish economy might be faced with. In the presidential palace, Basci and Babacan, according to the newspaper, explained to Erdogan that there can be no reduction of interest rates in the turkish economy, as demanded by the Turkish President, "as in the case of a 2 percentile points decrease, the dollar to lira exchange rate from 2.6 will reach 3 lira, causing the bankruptcy of thousands of companies. They also explained to Erdogan that if the deterioration of the elements of the Turkish economy continues then in September the government will struggle to even pay salaries and pensions", says the article in the Taraf.
Erdogan was accusing Basci for undermining the Turkish economy by maintaining high interest rates. After the meeting, Erdogan stated that "we discussed and have reached an agreement" and stopped blaming Bastsi.
Over the past 12 months, the Turkish lira has been depreciated 20% against the dollar.