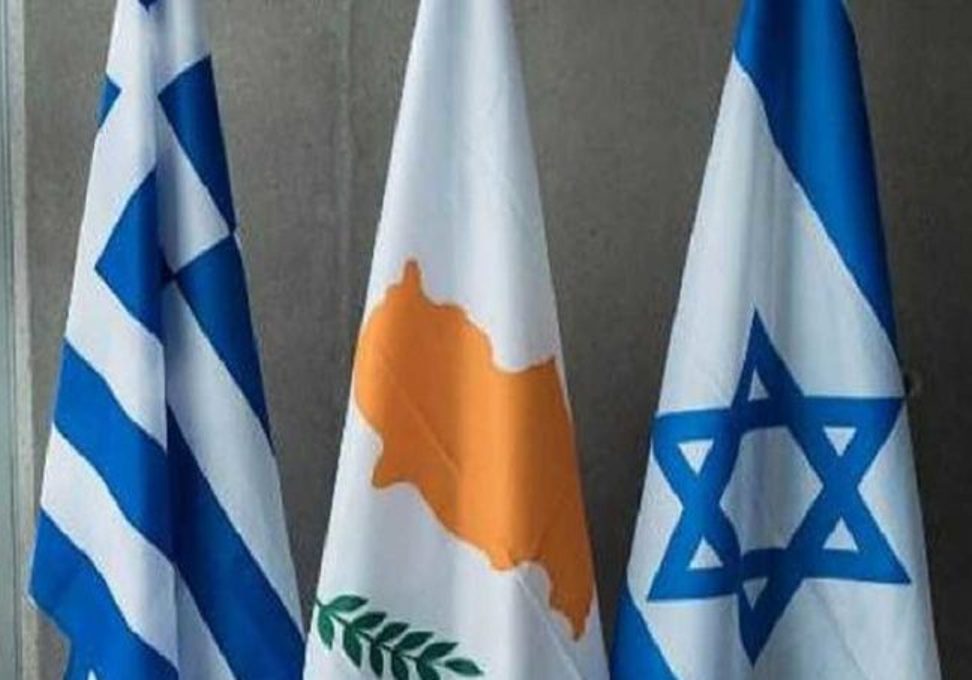 On Thursday, January 2, Cypriot President Nicos Anastasiades alongside Israeli Prime Minister Benjamin Netanyahu will be hosted by Greek Prime Minister Kyriakos Mitsotakis in Athens and the iconic Zappeion Megaron, where they will sign the Transnational Agreement on the construction of the under-sea EastMed gas pipeline.
According to the official program, the Greek Prime Minister will meet at 10:00 at Maximos Mansion with the Cypriot President Nicos Anastasiades, while later at 14:00 he will have a meeting with the Prime Minister of Israel Benjamin Netanyahu.
At 18:00 the three leaders will get together at the Zappeion Megaron, where they will hold a trilateral meeting, followed by the signing ceremony of the transnational agreement on the EastMed gas pipeline by the three countries' Ministers of Energy, half an hour later.
The acceleration of the signing of the Transnational Agreement on EastMed, according to Cyprus' Deputy Government Spokesman Panagiotis Sentonas, "was a result of the recent contacts the President of the Republic of Cyprus had, and aims at securing the appropriate framework for addressing the emerging instability".
It is known that, for various reasons for each project participant, the EastMed pipeline plan was being left undeveloped up until this summer. However, Turkey's movements, and in particular the signing of the Memoranda of Understanding on the demarcation of the Turkish-Libyan maritime borders and their military cooperation, sounded the alarm in the countries of the Eastern Mediterranean, pushing them to take action by reviving the plan for EastMed, which includes Israel, Greece, Italy and the USA.
To date, little has been implemented from the plan to build the pipeline, which actually started back in 2013, while under normal conditions it will take approximately 5 to 7 years for it to commence its operations, if nothing goes south.
It is a difficult project to carry out because of the large depth in which the pipelines will be set. The cost remains particularly high and is always dependent on the price of gas on the international market.
In addition, Turkey will try to obstruct the construction of the project in any way it deems appropriate.
It is also noteworthy that Egypt is not a particularly big fan of the project; Israel is constantly found amidst a political crisis and Italy has its doubts regarding EastMed.
If one adds the mistake of the new Greek Government to pull out of the much more feasible EuroAsia Interconnector project, thus creating tensions in the relations between EastMed's three participating countries, it becomes evident that the actualization of the pipeline project appears even more challenging.
If one wonders the reason behind the Transnational Agreement, it becomes apparent from the statements of Deputy Government Spokesman Panagiotis Sentonas that, "All this was launched not as an act against another country, but mainly for the creation of a mechanism, a framework of dialogue, cooperation, but also security in relation to the countries involved".
It remains to be seen whether these moves will ease the current crisis in the Eastern Mediterranean and work as a safety net for the participating countries, or whether the they will become the match which will set the Mediterranean on fire. /ibna