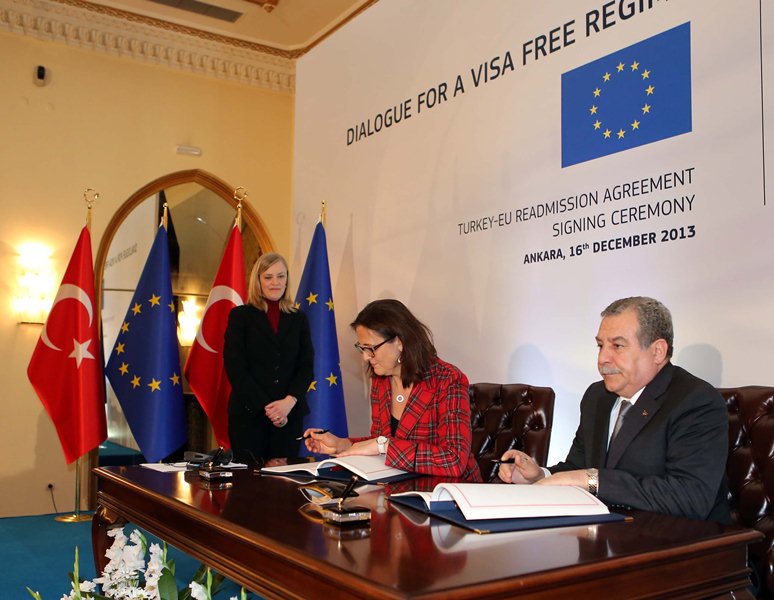 By Clive Leviev – Sawyer of The Sofia Globe
A scheduled signing in Sofia of an intergovernmental agreement between Bulgaria, Greece and Turkey to build a joint contact centre for police and customs co-operation was postponed until further notice after the Turkish interior minister's son was arrested in connection with alleged bribery linked to public tenders.
The signing of the agreement was scheduled to have taken place on December 17 2013, a day after Turkey signed a readmission agreement with the European Union – with interior minister Muammer Güler signing on behalf of the government in Ankara.
But on December 17, after the announcement that Güler's son Barış was among more than 20 people held by police in Istanbul in an early-morning raid in connection with the alleged corruption, interior minister Güler said that he was cancelling all of his appointments, including the signing of the deal with Bulgaria and Turkey.
The trilateral agreement has been billed as part of a plan to deal with migration pressure, with the concept of the operation including the establishment of joint patrols and contact points between the border authorities of the three countries to exchange information in real time to speed reactions to attempts at illegal border crossings.
Bulgaria's Interior Ministry, in a brief statement on December 17, said that the signing ceremony was being postponed, but did not give a reason, adding only that the date and time when the ceremony would be held "will be announced at a later point".
(Photo, of the EU-Turkey readmission signing ceremony with interior minister Muammer Güler: Turkish interior ministry)