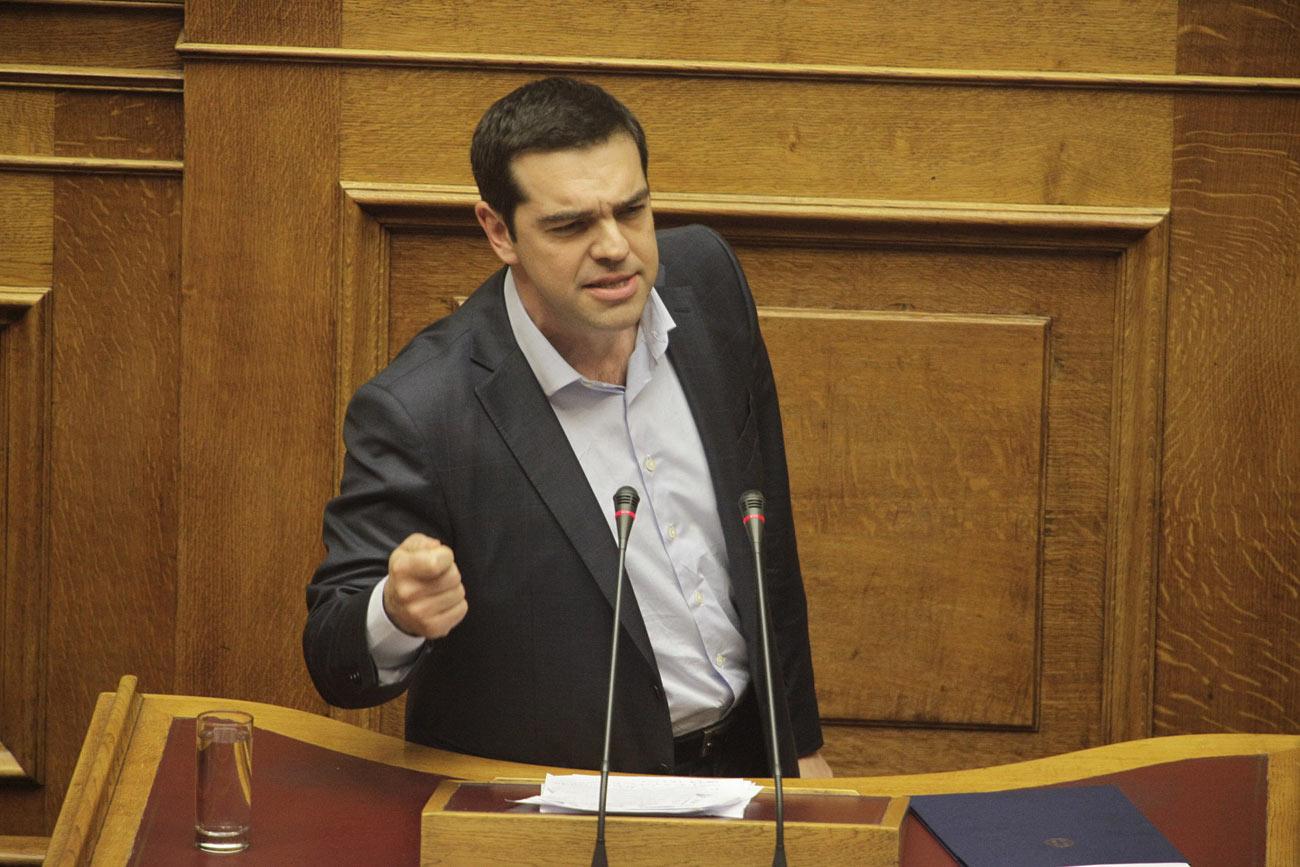 Another step towards the restoration of the injustices, brought about by the crisis and the memorandums for most of Greek society, is now taking place in the Greek parliament. More than 250,000 self-employed individuals, including farmers, freelancers, doctors and engineers, will see their contributions reduced.
The debate in the Parliament is held one day after the first "memorandum" budget was tabled, which incorporates all the positive measures promulgated by the Greek Prime Minister at the Thessaloniki International Fair.
Speaking at the meeting, Alexis Tsipras stressed that the bill reaffirms the recovery of the economy, with particular reference to the non-cuts in pensions, the restoration of injustices for the middle class and the pensioners. He also announced that at the end of the year a so-called social dividend will be distributed, for the third consecutive year, to those who need it the most.
Support for employment in the foreground
For Athens the prerequisite for the continuation of the positive course of the economy and the strengthening of society is, on the one hand, the surplus course of the Single Social Insurance Institution and, on the other, the further reduction of unemployment (18.9% today from 27% in 2014) and the increase of the minimum wage.
In the context of the government's political strategy to right the inequalities caused by austerity policies, Tsipras made known that not only pensions will not be cut, but that there will be increases for 500,000 pensioners.
Tsipras: We will never go back to IMF recipes
Criticizing New Democracy's stance, he stressed that the hopes of the opposition, which was speaking of an imminent "disaster", proved to be bogus. Commenting on the position of the main opposition, he said that despite the fat that it describes the measures as "benefits", while it was speaking of a "new fourth memorandum", it eventually votes in favour of them. For this reason the Greek prime minister proposed to "baptize" the measures, "measures of the fourth memorandum". "It is our own memorandum, and it is not with the lenders like yours, but with the People for their needs", he said, emphasizing that "we will never go back to IMF recipes".
Tsipras and Mitsotakis will cross swords tomorrow in parliament, on the occasion of the interpellation of the president of New Democracy with regard to the University asylum./IBNA