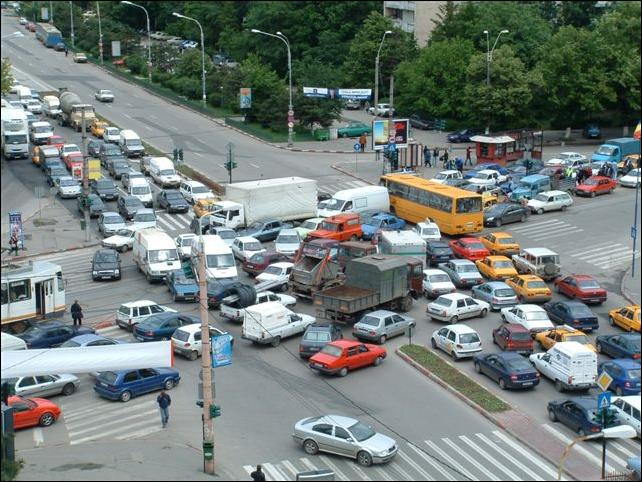 Balkaneu.com talks to the head of the Authority of Competition, Lindita Lati, the head of the state owned insurance company, INSIG, Tomor Kalaja, the chairman of the parliamentary committee for economy and finance and socialist MP, Erion Brace. Citizens are not happy. But was the price paid so far a real price?
February 12, 2014/Independent Balkan News Agency
By Edison Kurani
Car users in Albania were astonished yesterday (11.02) when car insurance prices significantly went up by almost 50%. Thus, an annual car insurance policy now costs 20 to 21 thousand ALL if its purchased from all 9 insurance companies that operate in Albania, including the state owned one, INSIG.
Up until yesterday, the price was not over 140 thousand ALL, following the drastic increase made in November 2013.
This movement in the price of car insurance which has been going on for years, is seen by road users as unacceptable. They say that this drastic increase is abusive. In order to strengthen their conviction, they point out the prices applied by companies last year. Thus, in the period from January to March, annual insurance varied from 5500 to 6 thousand ALL. This price fell up to 3 to 4 times in the month of June. Suddenly, the price went up to 14 thousand ALL in November 2013 and 21 thousand ALL in February 2014. But, why is the market changing so much? IBNA talked to several senior officials to learn more on this issue which is very important to the citizens, especially car users.
Parliament demands explanations
Parliamentary law committee on economy and finance, chaired by the socialist MP, Erion Brace, has addressed a letter to the Financial Watchdog, Authority of Competition and the Minister of Finance, Shkelqim Cani.
Mr. Brace explains the reasons of this letter: "The parliamentary committee on economy and finance has followed with concern the news that within a single day, insurance companies have increased the minimum fee for Third Party Liability car policies by 6 thousand ALL. What's more concerning is that state owned company INSIG has become part of this coordinated action, which has led to a 43% increase of the final price. Moreover, the minimum price for car insurance policies has increased by 4 times since the month of February last year".
For Mr. Brace, the above mentioned facts offer grounds to suspect for a repeated cartel like agreement between the actors of the market. For this reason, parliament demands from the institutions the letter is addressed to, "a prompt reaction and a written explanation in relation to this market and the latest action taken place".
INSIG, Kalaja: Financial Watchdog demanded us to respect the price of risk
In order for a company to secure sufficient incomes to cover damages, there must be a ceiling price of risk. General director of INSIG, the state owned insurance company, Tomorr Kalaja has explained the situation for IBNA: "2013 was a dark year, where car insurance prices fell to ridiculous levels. To pay 4 thousand ALL for luxury cars is unacceptable. Under these circumstances, the Financial Watchdog, had been putting pressure on companies to increase the price. There's a price of risk amounting to 14 thousand ALL which must not be breached".
As of November 2013, the price for TPL was 14 thousand ALL. Mr. Kalaja admits that the new price is still not enough, because 20 thousand ALL are not enough to guarantee a normal functioning of insurance companies, including the price of risk, different expenses and the cost of damages.
The director of INSIG, Tomorr Kalaja admitts that all TPL policies and international insurance policies have increased. He says that international experience is clear in this aspect and the price may amount up to 1 thousand Euros a year. Meanwhile, comparing the price applied in Albania with neighboring Kosovo, that in Kosovo is higher and it amounts up to 150 Euros a year.
Speaking about the fact that INSIG, a state owned company, has also increased prices, Mr. Kalaja says: "INSIG is a state owned company which is not subsidized by the state and we even pay dividends to the state. We are obliged to adapt to the market prices in order not to be outcasted. The Financial Watchdog suggested us to increase prices and we adhered to this request", says Mr. Kalaja, identifying the above mentioned causes for the increase of the price and by adding that the price increase was fair and necessary for a normal functioning.
Prices increased by 50% within a day
Within a day, (February 11), the price has increased in an organized way. All insurance companies in Albania, including the state owned company INSIG and those who have been acquired by foreign companies, have increased the prices by 50% en bloc.
Sources from insurance companies said on Monday (10.02) that on Tuesday (11.02), it was unanimously decided to increase TPL by no less than 6 thousand ALL. And this is what happened: On Tuesday, insurance company took the price from 14 thousand ALL to 21 thousand ALL. This price is 5 times higher than in June last year, when the price for annual car insurance was no more than 3-4 thousand ALL.
Citizens: Competition is "sleeping"!
Many citizens believe that an increase such as the one that happened on Tuesday and the drastic increase last November is abusive and unacceptable. They say that in an absurd way, for the purpose of gain, companies have increased prices by 50% in the past 24 hours and five folded within a year. A question naturally arises: Why is the Authority of Competition "sleeping"? The role of this institution is not to allow companies which offer the same service to increase the price in an organized way.
Authority of Competition: We have fined them for abusive increases, we continue to do it
Lindita Lati is chairwoman of the Authority of Competition. The role of this institution is to identify cases when prices are increased at the same time by companies that offer the same service, to intervene and take measures. Speaking to IBNA today, Lati said that the situation in the insurance market is unacceptable and that the increase en bloc is abusive.
Mrs. Lati says that 8 insurance companies have been fined following an inquiry conducted by AC in 2012, but the situation didn't change.
AC has launched a fresh inquiry now that there are 9 companies in the market. "Following our inquiry in 2012, we issued fines, because the price was increased en bloc even in that case. AC concluded that we were dealing with a secret accord, therefore 8 companies were fined. In 2013, we launched a fresh inquiry, as a result of complaints for a division of market between operators. We launched this inquiry at the end of the year and it's under way", says Mrs. Lati for IBNA.
Commenting the new price increase, the head of AC says, "we're investigating this development and once we analyze the situation, we will come out with a stance".
But, Mrs. Lati says that it's time for the political class to be seriously engaged in order to put an end to this situation:
"We ask: If AC issued fines and when the Authority was informed, why does the situation remain unchanged? It's clear that we have to do with a problematic market. It's absurd to take decisions and to go on with the same situation. We want a serious political engagement of the political class to offer a final solution", says Mrs. Lati.
The head of AC says that last year, companies reduced their prices in order to cash in money. According to her, they did this with a promise, to cover damages, a promise that was not kept by them.
In this point, Mrs. Lati says that insurance companies have breached licensing conditions.
She appeals that it's now time not to judge insurance companies by the price that they offer, but by the damages that they truly cover. /ibna/