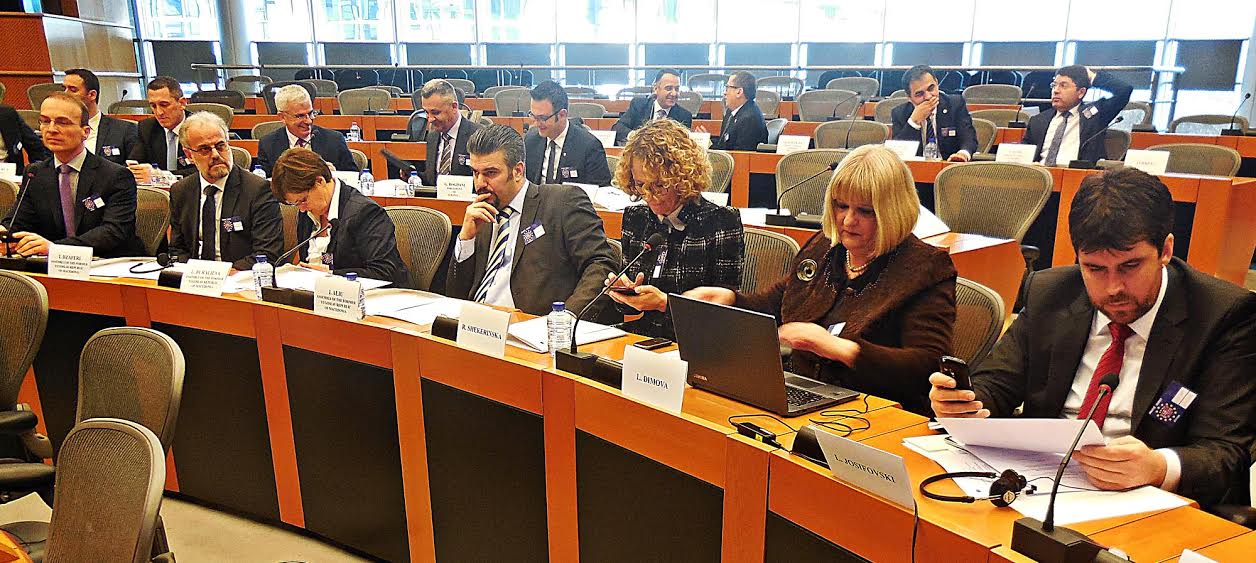 IBNA Special Report
Skopje, March 25, 2015/Independent Balkan News Agency
By Naser Pajaziti
Next week, negotiations will start in Brussels for the overcoming of the political crisis in FYROM. The negotiations will take place between the two largest parties VMRO-DPMNE  in power and SDSM (Macedonian Social Democratic League) in opposition.
The talks will take place in Brussels with the brokerage of three MEPs, Eduard Kukan, Richard Howitt and Slovenian MEP, Ivo Vajgl, who is the rapporteur of the European Parliament for FYROM.
After the two day conference on political dialogue organized by the European Parliament in Brussels, the representatives of political parties from FYROM didn't change their positioning, however, they agreed that next week, they must sit in a round table with European MPs.
MEP Vajgl has issued a clear advice for political actors in Skopje, stressing that dialogue between them is the only way out of the crisis.
"Macedonian parties must show their good will and find a way to solve the crisis and not to wait for the solution to come from abroad. The irregularities and abuses identified by the opposition must be solved by the parliamentary select committee", declared Vajgl.
European MPs also expressed their concerns about the political influences on the judicial system and the media.
Vice chairwoman of SDSM, Radmila Sekerinska has expressed her skepticism about a possible agreement with the party in power VMRO, recalling that an agreement reached two years ago was ignored by the party in power.
She said that the opposition cannot go back to parliament at a time when the judicial system and the media are being controlled. "If we don't face the most essential issues, it's impossible to move forward", declared Sekerinska.
VMRO-DPMNE lawmaker, Antonio Milososki said that the solution of open issues must be made in parliament.
"For every kind of political contest in an EU candidate member country, parliament must be the place where debates are held and where agreements are reached", said Milososki. He has rejected the demand of the opposition party for an interim or technical government.
Deputy PM for European Integration, Fatmir Besimi has commented the first signals for the start of political dialogue for the solution of the political crisis in the country.
"What's most important is for dialogue to start with the support of the group of MEPs and think of a way to involve the European Enlargement Commissioner in this matter. Meanwhile, other options are being examined as to how the country may come out of this situation and how it can move forward in the process of European integration", declared deputy PM Besimi.
The political crisis in FYROM escalated in the recent weeks with the wiretapping scandal unveiled by the Macedonian opposition and the "Putsch" affair which relates to the charges made against the opposition leader, Zoran Zaev for collaborating with secret services.
But, on the other hand, several Albanian media have written today that the Albanian factor must not be neglected from the process of political dialogue representatives of relevant political parties must be involved in this dialogue brokered by the European Union. /ibna/