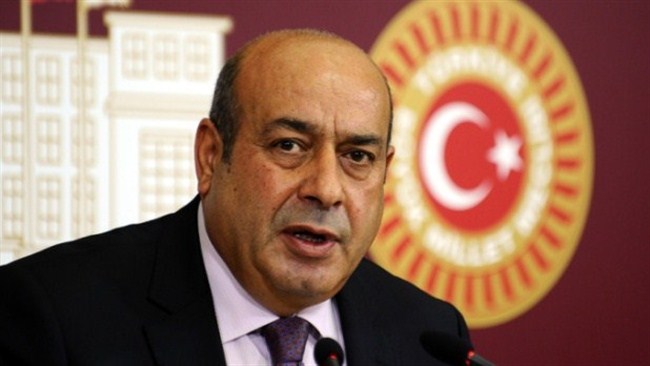 Kurdish National Conference in northern Iraq
By Manolis Kostidis – Ankara
Pro – Kurdish Peace & Democracy Party MP, Hasip Kaplan, described the situation in Kurdish – Turkish relations vis-à-vis the Kurdish issue in an impressive way.
The MP stated "Turkey is surrounded by three seas. The Black Sea, the Aegean Sean and the Mediterranean Sea. On three other sides though, Turkey is surrounded by Kurdistan. This is the reality of the Middle East. Kurds have lived in the area for at least 1000 years and they could go on living another thousand in freedom and peace".
Kaplan called on the Erdogan government to take the necessary steps to solve the Kurdish issue "without fears and doubts". He also said that "despite 6 MP's, 30 Mayors and 10.000 politicians being held in prison we still maintain our hopes of a solution".
The Kurds call for the immediate release of many of their comrades who are in held prison for many years without trial.  "There are people sentenced for 5 years in prison who have been held for four and a half years", Kaplan says, revealing another dimension of the Kurdish issue.
Northern Iraq leader Masoud Barzani called Kurds in Syria, Iran, Turkey and northern Iraq to participate in the Kurdish National Conference and stated "the 21st century will be the century that Kurdish dreams will become reality". The Conference begins today in Arbil with 60 representatives taking part from four countries.
Meanwhile, in northern Syria Kurds appear to be gaining complete control as the win fights over Al Qaeda that is receding. According to Vatan newspaper, the PYD (PKK's offshoot in Syria) released Ebu Musab, the leader of Al Qaeda in Syria, and three of his partners in exchange for the extremist organization to release 300 Kurdish hostages.
The exchange of hostages took place near the border with Turkey, according to the Turkish newspaper.