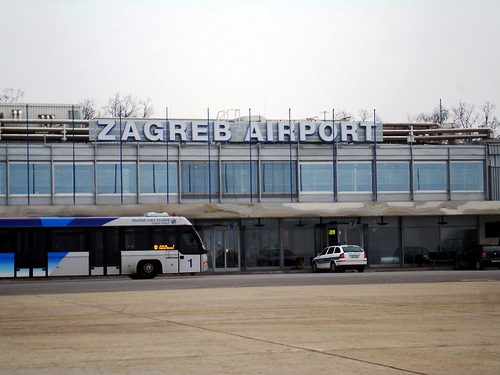 Review by Christos T. Panagopoulos –
A strike will close Croatia's main airport on Thursday and Friday in a dispute over extension plans and how it will be run in the future, state news agency Hina reported.
Only emergency, military or government flights will be allowed to use Zagreb airport during the strike that will begin at 10 a.m. (0900 GMT) on Thursday and end at midnight on Friday.
Ante Dujic, representing four airport unions, told a news conference employees were unhappy about the rules regulating the running, maintenance and planned extension by the French-led consortium ZAIC, fearing jobs would be lost in the long-term.
ZAIC representatives were not immediately available for comment.
Airport Chief Executive Miroslav Drljaca said the strike was unwarranted and illegal. He said the employees' rights were higher than those of most workers in Croatia and would not be curbed by the new operator.
Croatia awarded a 30-year concession to the ZAIC consortium, run by Aeroport de Paris, last year. Under the concession terms, ZAIC is to build a new terminal and operate the airport. The value of the investment is seen at some 235 million euros.
Zagreb airport is a major hub for holidaymakers heading for Croatia's Adriatic coast, with some 2.2 million passengers passing through it each year. The goal is to increase that to around 5 million.
Source: Reuters