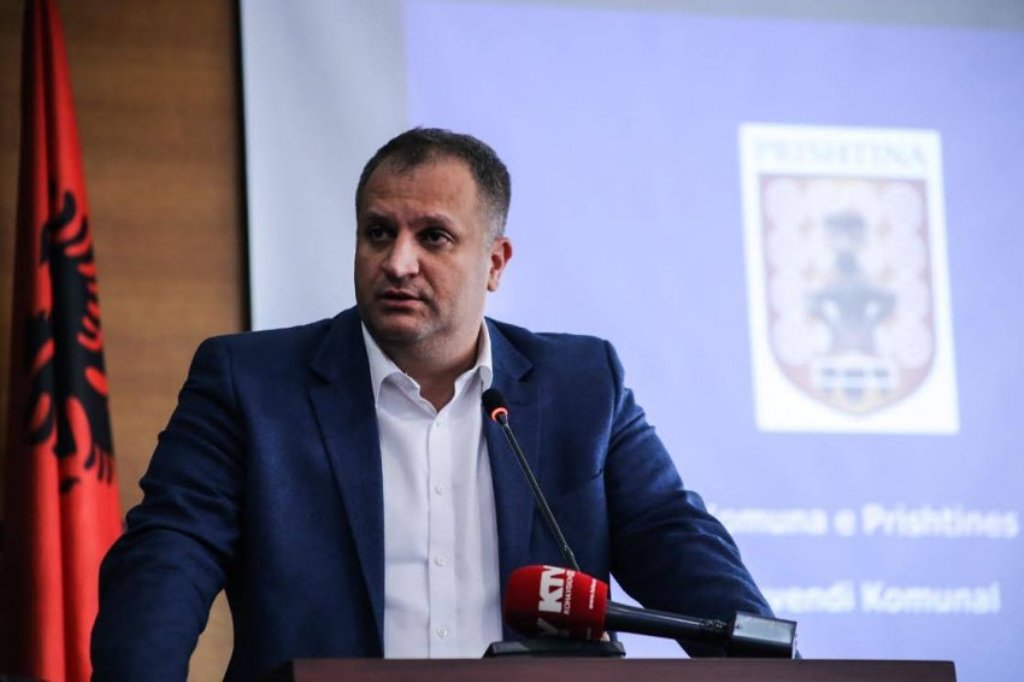 The current mayor of Pristina, Shpend Ahmeti was elected on Wednesday the new chairman of the Social Democratic Party of Kosovo. Along with the group of 12 former MPs of Self Determination Party who decided to leave this party, he joined this party which was chaired by Kashuqa Jashari.
The extraordinary assembly of this party elected Mr. Ahmeti as chairman, Visar Ymeri as vice chairman and Aida Derguti as General Secretary of the party.
After he was elected, Mr. Ahmeti said that this party will work hard for the well-being of future generations.
"I would like to invite all social democratic parties in this joint battle, to secure a better life for the new generations that are coming", Mr. Ahmeti said.
Meanwhile, vice chairman Visar Ymeri said that a new phase has arrived in the political stage in Kosovo, and according to him, this will strengthen democracy.
"I think that this is a great day for the Social Democratic Party and for all of us who embrace the values of freedom, equality, solidarity and well-being, because as of today, a new phase has arrived for Kosovo's political stage and social democracy in Kosovo", Ymeri said.
The reformation of the Social Democratic Party followed the resignations of a group of MPs from Self Determination Party, following the publication of several private conversations of some of its MPs, who used insulting words against the founder of the party, Albin Kurti.
In the June general elections held last year, Self Determination won 32 seats in the parliament of Kosovo, becoming the party with the most seats.
Meanwhile, 19 MPs of this party resigned, making Self Determination the third biggest political force in the parliament of Kosovo. /ibna/