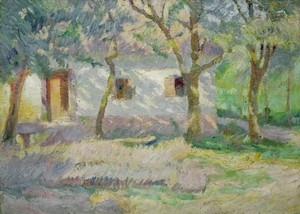 An exhibition of almost 200 works of Slovenian Impressionists and their contemporaries will open on Wednesday evening in Paris. The show dubbed Slovenian Impressionists and Their Time 1890-1920 will run until 13 July at the Petit Palais gallery.
The works of art were lent to the French gallery by Slovenia's National Gallery, which closed its doors in the autumn last year due to renovation.
The show will be opened by President Borut Pahor as part of his visit to France, and will feature 81 paintings, 20 sculptures and 36 illustrations.