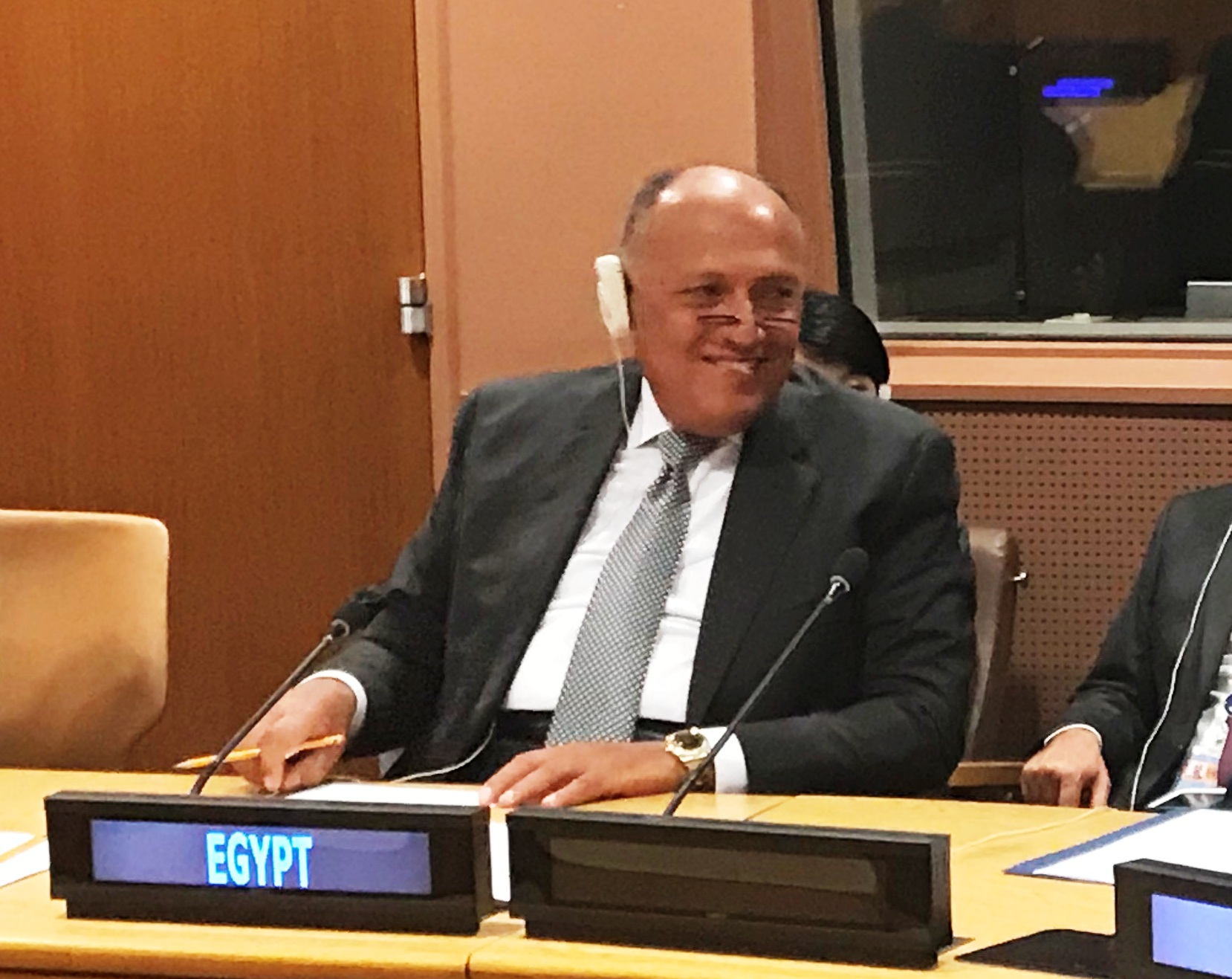 An important initiative of Greek Foreign Minister, Nikos Kotzias, is the Forum of Ancient Civilizations. A think tank for the exchange of views and cooperation, as culture is considered by the Forum as the mechanism that will promote dialogue to better understand contemporary challenges through the historical depth of ancient civilizations.
On the sidelines of the Forum, Egyptian Foreign Minister, Sameh Shoukry, commented exclusively on IBNA, the importance of the Forum of Ancient Civilizations.
How important is this Forum about ancient civilizations?
We consider it a very important selection of cultures from around the world to indicate the inclusive nature of the international community and the role that ancient civilizations have played for us to arrive at this point. We have to reinforce the principles that the ancient civilizations projected in terms of cooperation, integration, especially when we are here at the United Nations and the global nature of our engagement during this segment. There is much to be learned from the past and to prepare future generations for what is to come. This group is an important factor in creating a conscience of the international community related to the principles of our common heritage.
Do you expect that this Forum could be enlarged?
The Forum is always prone to enlargement but within the scope of countries that have a recognized role to play and that have contributed to the formulation of our common heritage./IBNA