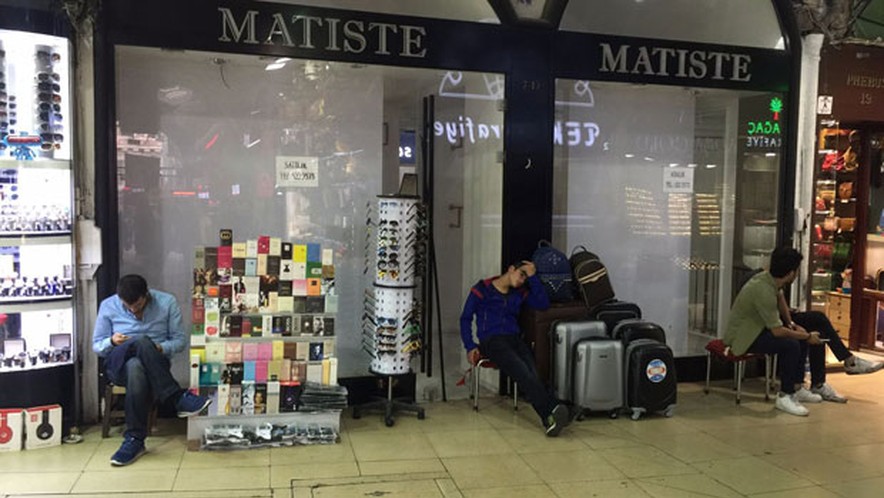 Istanbul, October 10, 2016/Independent Balkan News Agency
By Manolis Kostidis
Major reduction of tourism in Turkey
Similar problem in Beyoglu
The Grand Bazaar of Istanbul – which is considered one of the most important tourist attractions as well as a history of 550 years and includes 3,600 shops – is facing a major crisis, as according to the newspaper Hürriyet 600 of the shops have gone out of business.
the successive terrorist attacks that have hit Istanbul and Ankara with hundreds dead and wounded, but also the attempted coup of July 15, have resulted in a steep decline of tourist arrivals, as much as 40-45%, forcing many shopkeepers to permanently close their shops.
The president of the Grand Bazaar shopkeepers, Hasan Firat, foresees worst days and emphasizes that "by the end of the year at least 1000 shops will have gone out of business. That is because turnovers have fallen, while rents continue to be very high".
He says that main reason is "the rapid decline in cruises. All passengers of ships were coming to the market. In addition to that, dozens of conferences were canceled. When we started to think that the hard times would pass, came the attempted coup of July 15 and made things worse".
In the good times the Grand Bazaar of Istanbul was visited every day by about 500,000 people, most of whom were tourists. Rents could exceed USD 3,500 per sq.m.
In 2015 in Istanbul tied 345 cruise ships which had brought 100,734 tourists. In the first nine months of 2016 in Istanbul tied only 45 cruise ships with 38,636 passengers! In August 2016 909,914 tourists visited Istanbul while in 2015 this number reached to 1,335,335 tourists.
Shops are going out of business at the historic Beyoglu Street
Hürriyet reports that due to the rapid decline in tourism many clothes shops and cafes close their branches in Beyoglu Street, which is the main tourist destination in Istanbul. Bank branches, mobile operators and even electronics stores have done the same. According to the turkish Press, the hotels of the region have a capacity of 45,000 beds, of which 80% remain empty.
A similar situation exists in the shopping centers as there is a reduction of the growth rate of Turkey, which in 2012 had reached 10% and now stands at around 3.5%.