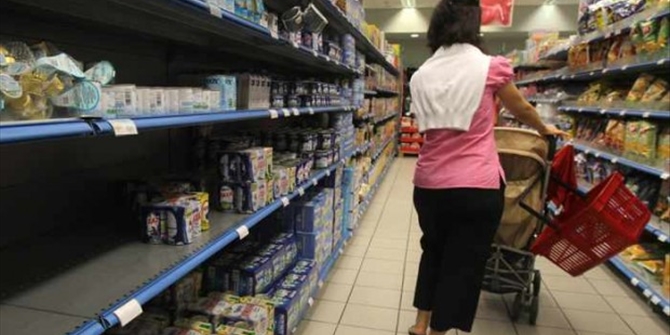 Athens, August 3, 2015/ Independent Balkan News Agency
By Spiros Sideris
Almost certainly considers the industry the shortage of products in September, in all areas, due to the capital controls imposed.
The lack of raw materials or their import extremely slowly complicates the production process, says the newspaper "Kathimerini".
The amendments that were made recently, with relative relaxation of capital controls have improved the situation compared to the previous period, but imports of raw materials are relatively slow and entrepreneurs say the damage has already been done.
It is worth noting that Greece is self-sufficient in raw materials by 20%. Therefore imports of raw materials every month exceed EUR 3.5 billion.
With the increase of the payment authorisation limit for imports from abroad at EUR 100,000 it is estimated that the value of imports every day reaches EUR 20 million, from EUR 14 million before the changes. At this rate, the value of imports each month reaches about half a billion euros.
At the same time, the figures of the Association of Greek Food Enterprises show that the situation is particularly critical in this area.
Specifically, up to July 23 payments had been approved for food imports representing 7% of the number and 10.5% of the requests that had been submitted, according to the newspaper "To Vima". Considering that 2/3 of the food is imported, then the first shortages on supermarket shelves can be recorded as soon as August.