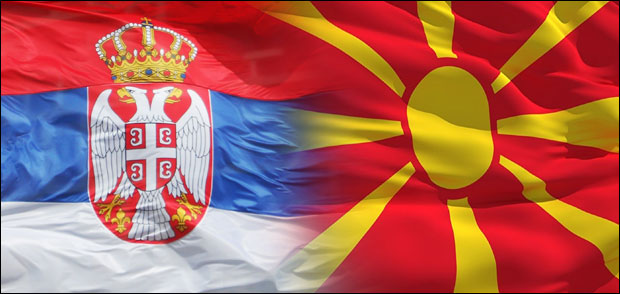 It seems that improved relations between Serbia and North Macedonia have been short-lived. In May, Serbian President Aleksandar Vucic attended the inauguration of his new counterpart from Skopje Stevo Pendarovski; soon afterwards, North Macedonia's President Zoran Zaev was present at the Corridor 10 highway opening in Serbia.
However, the latest statement by Serbian Defense Minister Aleksandar Vulin – who is unofficially "in charge" of confrontations with neighboring countries – exhibited sharp criticism on Pendarovski.
On Sunday, Vulin said that "the way by which Serbia would resolve its internal problem with Kosovo" should not be commented by Pendarovski. Furthermore, Vulin added that the President of North Macedonian "should be silent about Serbia just in way he is silent on the so called Greater Albania".
Pendarovski has previously said that the idea on territories swap and borders correction between Belgrade and Pristina was "unimaginable" and that speculation about it should be stopped as soon as possible. These ideas, according to Pendarovski, were anachronistic and "do not belong to the 21 century", portal "Plusinfo" reported. "If someone seriously plans to launch such a project, there would be nothing more terrifying that could happen", Pendarovski was quoted as saying.
Although the territories swap idea was launched by Vucic and his Kosovar homologue Hasim Taci in 2018, has not been supported by western countries, especially Germany, Vulin has criticized Pendarovski of all people.
Vulin suggested that Pendarovski "can barely make decisions on North Macedonia, but he wants to be asked about Serbia". If the demarcation of the borders "is terrifying and does not belong to the 21st century", he (Pendarovski) "could withdraw the recognition of Kosovo, which was made at the beginning of this century or condemn NATO's aggression against FR Yugoslavia from the very end of the 20th century".
Pendarovski "owes respect to Serbia, but he owes even more to his people – to tell them what he thinks about Hashim Thaci's and Edi Rama's idea on uniting Albanians in a Greater Albania", the Serbian Minister went on.
The Serbian government has had good relations with the previous government in Skopje and former Prime Minister Nikola Gruevski, who flew to Hungary over legal actions launched against him after the power change. The authorities in Belgrade, including President Aleksandar Vucic, have criticized the implementation of the Prespa Agreement between Athens in Skopje. Vucic argued that the citizens of North Macedonia have snubbed the agreement in popular voting.
During the 2017 political transition in Skopje, a Serbian intelligence officer was in parliament during the violent episodes; this has caused controversy between the two countries. In August 2017 all of the staff of the Serbian embassy in Skopje was withdrawn to Belgrade. The action was never explained./ibna