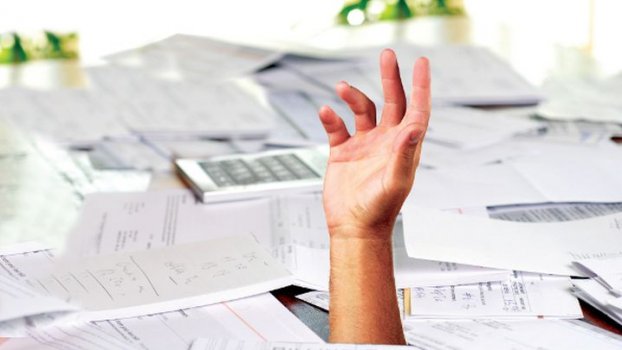 Review Hari Stefanatos
This year's budget is at serious risk of failing, due to the inability of citizens to pay their taxes. And that is even before sending the pay orders for the income tax and the unified property tax.
The citizens' depts have now reached 66.37 billion euro as in the first months of 2014 they increased by 5.2 billion euros, confirming the inability of taxpayers to pay.
Just in May, another 873 million were added to the unpaid taxes. Thus, according to the General Secretariat of Public Revenues in May the total overdue debt of taxpayers to the state amounted to 66.370 billion euros, compared to 65,969 that was in April. This increase comes from the following:
– A 873 million euros increase of new debt due to the state, ie outstanding debts as of the beginning of 2014.
– A reduction of the old debt due (The one that was due by the end of 2013) by 472 million, since of the 61.644 billion it dropped to 61.172 billion euro in May. The decrease was due primarily to the collection of 150 million and write off as uncollected of another 333 million euros.
And all this when the Ministry of Finance announced a primary surplus of 707 million euros in the five months January – May, which is higher by 499 million from the recently revised target, with the tax revenues especially being higher by 140 million compared to the updated target.
In the economic team they are deeply concerned, as the unpaid taxes are increasing by about 1 billion euros per month and it will be even worse because as of July the payment of property tax and income tax will start and by the end of the year the Greeks have to pay more than €11 billion in taxes.
(Source: Imerisia)