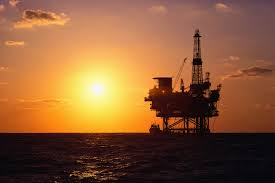 ShipCon Limassol Ltd., a Limassol based research and consulting entity, introduces the Levantine Training Centre (LTC) set up in association with London School of Energy Studies to focus on providing cutting edge Oil and Gas Training Courses to Boost the chances of local Cyprus Businesses.
"On a daily basis we read and hear about the Natural Gas Reserves in the six licensed blocks of Cyprus' Exclusive Economic Zone. But the question most Cyprus Business people pose is how they can really benefit from the Oil and Gas Developments in our region and how to position themselves and their companies for the years to come", said Angieszka Radomiak director of ShipCon Limassol Ltd. when asked for the reasons why her company chose this strategic direction that goes hand in hand with the overall effort to give Cypriot economy a significant boost in these difficult times.
According to Radomiak it is her companies moral obligation to the island and its population to step in fast. From the early stages ShipCon felt the need to offer something more than networking and conferences on Oil and Gas. "The coming years will be of great importance for the Cypriot Gas Industry, thousands of new jobs will be created but above all it can make the island return to economic and financial stability." Radomiak continuous: "This is not just a project, it is an alternative for many and in specific cases even a life changing future. LTC itself is not just a company. It goes way beyond and is a long term vision to be of value to the island and its population."
In association with the London School of Energy Studies a curriculum is composed that meet the needs of Professionals new to the industry but also high level ABP accredited courses for the heavy weight expert who needs to keep his knowledge up to date.
Specifically for Cypriot Businesses, working in FX, Shipping, Accountants, Consultants but also Lawyers and Oil & Gas professionals, LTC offers between the 21st and 25th of October the "Essentials of the Oil & Gas Industry" seminar facilitated by Energy Economist Dr. Carole Nakhle at the Four Seasons Hotel in Limassol. It is an opportunity not to be missed for those who see the Cyprus Oil and Gas Industry as their future.
For more information on the Levantine Training Centre, the course presented or to set up an interview please contact Ms. Agnieszka Radomiak at +357 25 33 4250 or by e-mail at [email protected]. If you want to learn more on the course itself, please visit the LTC website http://www.levantinetrainingcentre.com/oil-and-gas-professionals/ and request your detailed information package.