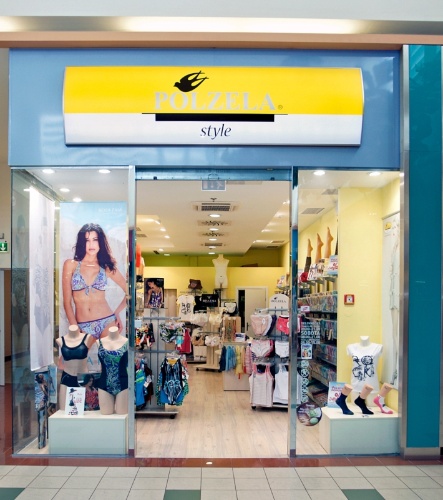 Ljubljana, August 3, 2016/Independent Balkan News Agency
Polzela shareholders backed on Tuesday the proposal that the state and the Slovenian Sovereign Holding (SSH) recapitalise the stockings maker and thus become its sole owners.
The shareholders headed by SSH and Bank Asset Management Company (BAMC) gave the green light to Polzela to use over EUR 1.9m in capital stock to cover past losses and then use the cash injection to raise the capital stock to between EUR 1.2m and EUR 1.5m.
In the second phase of the recapitalisation of the troubled company, SSH will convert just shy of EUR 3.6m in claims to the company into capital, of which EUR 600,000 is to go for raising capital stock and the rest for raising capital reserves.
SSH has recently bought EUR 4.2m of claims to Polzela, among which were those bought by Bank of America Merrill Lynch last year from BAMC.
According to Polzela chairman Marko Klemenčič, the recapitalisation will allow continued operations at the some 230-strong company.
Today's meeting of shareholders allowed the company to get rid of old debts, while it must now ensure its operations remain positive.
"The measure is based on the plan for financial and business restructuring that is based on a new programme and sales strategy," he explained. Under the strategy, Polzela plans to strengthen its trademark on the existing markets and develop high value added socks for foreign trademarks.
Polzela has been in talks with all its existing strategic partners in Germany and Switzerland and has been trying to get contacts in Scandinavia, Klemenčič added.
Polzela has been fighting off insolvency for quite a while and is trying to secure long-term survival though the financial and business restructuring.
According to Klemenčič, employees have been receiving regular payments recently, while some have had to be let go. "Should we fail to do business in line with the plans, we will have to let go several others, but we have always been targeting the number around 200."
The state has been helping the troubled stockings maker, with the new state aid programme adopted in May. The government extended a half a million euro loan guarantee agreement from November 2014 by seven years and approved a new seven-year loan in the amount of EUR 800m with a two-year grace period for the repayment of principal.
Following a confirmed court-mandated debt restructuring from early 2015, BAMC holds 37.7% in Polzela, the state 30.4%, Deželna banka Slovenije 13.4%, NKBM 10.2% and bank Hranilnica Lon 6.9%.
Under the recapitalisation plan, the state and SSH are to become the sole owners, which is to facilitate the management of the asset.
Source: The Slovenia Times