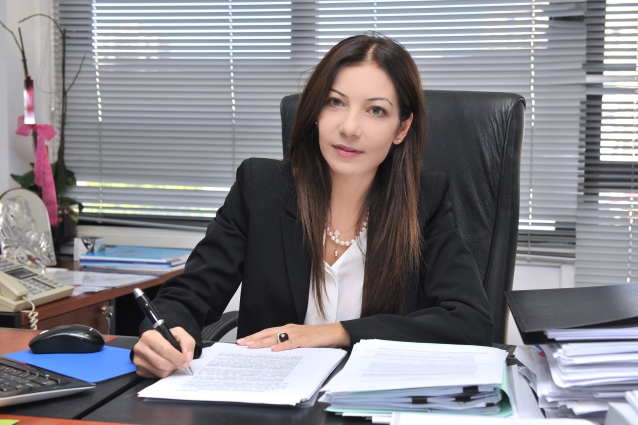 Nicosia, January 19, 2015/ Independent Balkan News Agency
By Kyriacos Kyriacou
Cyprus Securities and Exchange Commission (CySEC) is looking into manipulation allegations of the share price of the Bank of Cyprus (BoC), CySEC President Demetra Kalogerou has said. Bank of Cyprus is the island's biggest bank.
In statements after a meeting she had with left opposition party AKEL General Secretary Andros Kyprianou, on Monday, in Nicosia, Kalogerou said that CySEC has received a number of complaints alleging that there had been an effort to manipulate the share of Bank of Cyprus because certain orders placed were extremely low in relation to the real price of the share.
The matter is under investigation and this will soon lead to certain conclusions, she added.
She said that during her meeting with Kyprianou she briefed him on CySEC`s 2015 budget, adding that it is an important budget because it includes new positions for the first time.
Kalogerou said she thinks the Parliamentary Committee on Budgetary and Financial Affairs will approve the budget since the number of companies CySEC oversees have increased to approximately 500. Therefore, she said, the Commission should be aided in its work by new staff so that it can exercise its work effectively and promote the sector`s growth.
Investors` trust in the markets will return only if the financial sector is overseen effectively, she noted.
Replying to a question she said that the 2015 budget includes seven new positions. "They are few but it`s a start", she said, adding that other arrangements will be made such as assigning work to external partners or transferring staff from other government or semi-governmental organisations such as the Cyprus Stock Exchange.
Replying to a question as to whether probes on the banking sector have been completed Kalogerou reiterated that the ongoing efforts focus on completing the banking sector`s probes by about mid -2015.
On his part Kyprianou spoke of the significance of CySEC`s work adding that in order to be effective it should be staffed adequately.
To that extent he expressed his party`s support of the efforts to approve a budget which will allow for the Commission to be better staffed so that it can become in practice an independent supervisory authority.