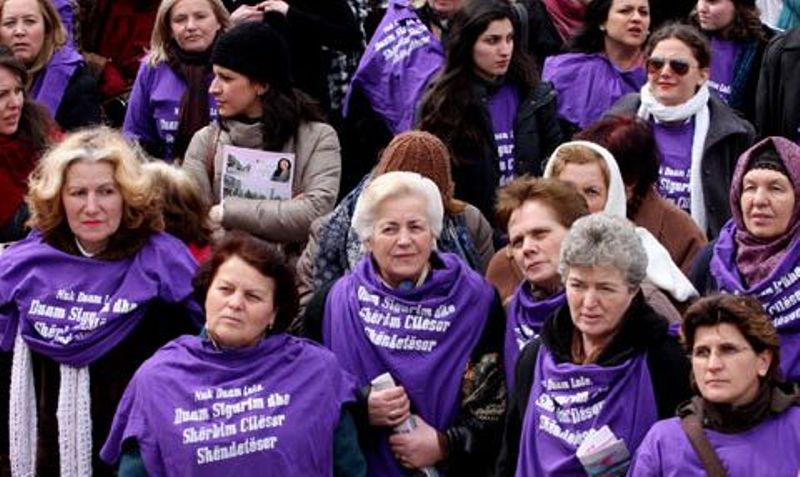 Pristina, March 20, 2014/Independent Balkan News Agency
By Albana Skenderaj
Women of Kosovo Network (WKN) demands authorities to issue the same status as the victims of war and their families for women raped by Serb military officers during the war from 1998-1999.
Through a public letter addressed to the MPs of Kosovo, WKN calls on them to "back the amendment of the law on the status and rights of martyrs, invalids, veterans, members of Kosovo's Liberation Army, persons violated during the war, civilian victims of the war and their families".
The organization that defends the rights of women who have been sexually abused during the war, says that the amendments in the law would enable the recognition of the status of the survivors of violence and sexual abuses during the war taken place in 1998 and 1999 in Kosovo.
Women who have suffered sexual violence request to become part of the category of  people affected by the war. They say that this would offer recognition, would put an end to stigmatization and would restore dignity.
"Given that sexual violence has been used as a weapon during the war, then women must be treated like all other victims of war", declare they.
A few days ago, WKN organized a protest under the motto: "We don't want flowers, but justice for women raped during the war". The protest demanded legal protection for women raped during the war.
Last week, parliament of Kosovo approved changes in the law on the status and rights of martyrs, invalids, veterans, members of Kosovo's Liberation Army, persons violated during the war, civilian victims of the war and their families. Another amendment is required now by WKN, claiming that this would restore the dignity for women who have suffered a lot. /ibna/
More: Efforts for the rehabilitation of 20 thousand women raped by Serb army in Kosovo