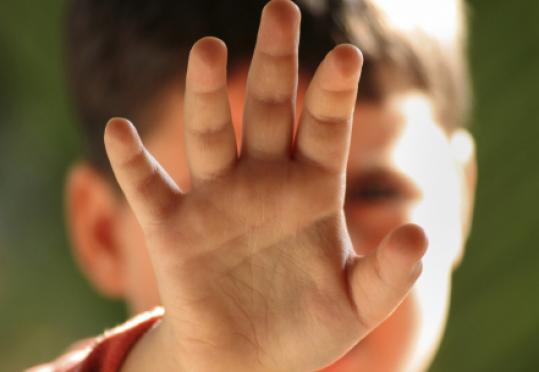 By Maja Tuljković – Sarajevo
On average, sexual abuse is experienced by one to four girls, and one to six boys, and in more than 80 percent of cases the abuser is a person that the victim knows, according to statistics for B&H that state in a report of the regional project to combat sexual violence against children 'Pandora's Box', and which is implemented at the same time in B&H, Croatia, Serbia and Hungary.
''Sexual abuse of children is the most difficult form of abuse, and at the same time is one of the most hidden forms of violence against children. The date that we have in the association differs from the data given in the reporting of the regional project, so the question that is asked is what is sexual harassment? Usually one thinks of penetration by adults on children, but sexual abuse can be without physical contact, said Ivona Erdeljac, the Director of the Program of the Association 'Amica Euca'.
The topic of sexual abuse in B&H continues to be a taboo topic that is not spoken about in schools or at home. Sexual abuse begins when an adult has sexual thoughts for a child, when for example a child is placed on the lap and there is inappropriate touching. A child will not be able to easily identify what it is about, but will have a feeling of discomfort, inconvenience and resentment toward that person.
The Center for Education and Human Development 'Amica Educa' launched the project 'Child Sexual Abuse in Childhood', and in cooperation with the Ministry for Labor, Social Affairs and Return in the Tuzla Canton.
''We educate professionals helping professions, namely employees from 10 centers for social work, employees at the home for children without parental care and SOS Kinderdorf-children's village Turija and on the topic: Sexual violence on children. This kind of education is rare in Europe, and this is a huge step for the Balkans. The Head of Education is Ann Corenlissen, a psychotherapist from the Netherlands who has been working for 20 years in group and individual therapy with victims of sexual violence, said the Director of Erdeljac.
The aim of the association ''Amica Educa'' is for this type of education to expand to kindergartens and primary schools in the Tuzla Canton, and to ultimately expand activities in the area of B&H, and to introduce sex education in kindergarten and schools. In this way, children would be informed not just about abuse, but also about sexuality in general. The prevention of violence begins when a child is able to recognize the signs, and when and how to report abusers.