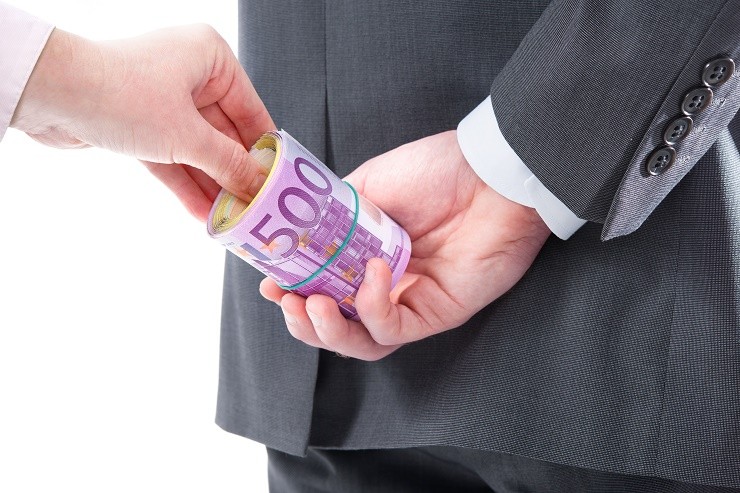 EUR 50 M prejudice
Prosecution go-ahead asked against ex-minister Gabriel Sandu
The National Anti-corruption prosecutors started criminal prosecution in a new Microsoft file, named Microsoft 3, placing several charged persons under judicial control for 60 days. Among them, businessmen Claudiu Florica and Dinu Pescariu (former tennis player). At the same time, DNA asked for prosecution go-ahead against ex-Democrat minister of Communications, Gabriel Sandu.
Two employees of the Communications Ministry, former general manager for informational society programmes and policies Andrei Savulescu and deputy adviser Ion Adrian Stanescu, as well as ex-Microsoft Romania director Calin Tatomir were also placed under judicial control.
The all face charges of abuse of office, abetment in abuse of office and instigation to abuse of office.
In the same file, prosecutors sent the Prosecutor General the request to notify president Klaus Iohannis to give his go-ahead for criminal prosecution against ex-minister Gabriel Sandu.
Investigators say that in April 2009, former minister of Communications Gabriel Sandu decided to clinch a new Microsoft software renting contract, for the previous one had expired. The contract had to be signed following a public sale, according to the public procurement GEO 34/2006.
Therefore, defendants Dinu Pescariu and Claudiu Florica, representing D.CON.NET AG private company, expressed intention to be favored for winning the public auction. Prosecutors claim that they got in touch with minister Sandu through a businessman and paid him EUR 2, 196,035 (a bribe for which Sandu and businessman Dorin Cocos had been sentenced for influence peddling in a previous Microsoft file last year).
Following the deal sealed by businessmen Florica and Pescariu with the former Democrat minister Sandu, the latter Okayed the assignment documentation needed for the open public sale.
The D-Con.Net AG consortium has eventually won the auction, with the ministry having to pay EUR 90 M for the contract. The payments have been done according to the agreed timetable in the contract.
The license provider DIM SOFT Ltd, company part of the consortium invoiced only EUR 38 M, representing the discounted price of the licenses, but the leader of the consortium, D. D.Con-Net AG re-invoiced EUR 90 M to the Ministry of Communications.
The prejudice resulted to be EUR 50, 396, 344, representing the difference paid by the Communications Ministry and the sum invoiced to the licenses provider.
Businessmen Claudiu Florica and Dinu Pescariu were heard on Monday, but made no statements after hearings./IBNA
Source: romaniajournal.ro