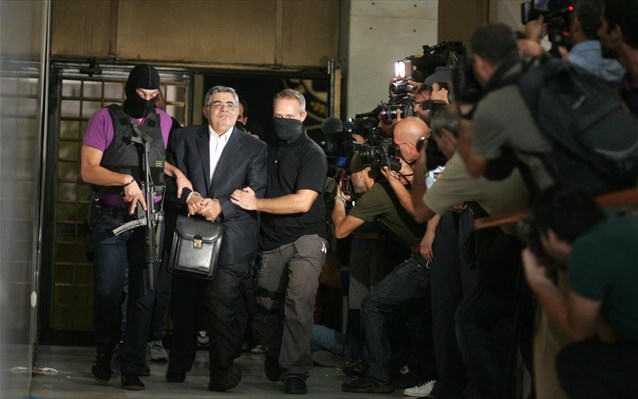 Greece, February 5, 2015/ Independent Balkan News Agency
By Spiros Sideris
By decree of the Appeal Council, chaired by President Isadora Poga, 69 persons are referred to trial for the high profile case of the Golden Dawn, accused of being part and controlling a criminal organisation, murder, dangerous crimes against the physical integrity of Foreign and Greek citizens and possession of weapons and other heinous crimes.
There is also the referral of a juvenile detainee to the juvenile court, for reportedly being involved in the attack on the Egyptian fishermen in Perama.
The case, which occupied the political life and public opinion, due mainly to the murder of Pavlos Fyssas, is going to trial after about 20 months of judicial investigation in the Supreme Court and the Court of Appeal.
Most likely, according to reports, the trial will begin on April 20
Among those referred, who are the same as those contained in the referral of public prosecutor Isidoros Dogiakos, are:
The head of the Golden Dawn and currently remanded in Korydallos, Nikos Michaloliakos, the alleged lieutenant Christos Pappas, MP Ilias Kassidiaris, as well as the rest of the party MPs.
Also referred are those who took part in the murder of Pavlos Fyssas, with key perpetrator Giorgos Roupakias.
According to the decree 215/2015 of the Appeal Council are retained the restrictions and detention orders those who have been remanded and has been decided not to press charges for the offence of membership in a criminal organization to the accused: Karatzas, Kiritsopoulos, Baxevanakis, Spyridis, Stefas, Fragakis, Frangoulis, Chatzipavlidis, Binos and Bolanis.
In addition, with minority of one appeals judge, Nikos Salatas, who is also the rapporteur in the case, it is argued that the accused should not be referred for the crime of taking part in a criminal organisation, since in accordance with the Palermo Convention, which Greece's inner law, felony criminal organisation presupposes an economic benefit for the accused.