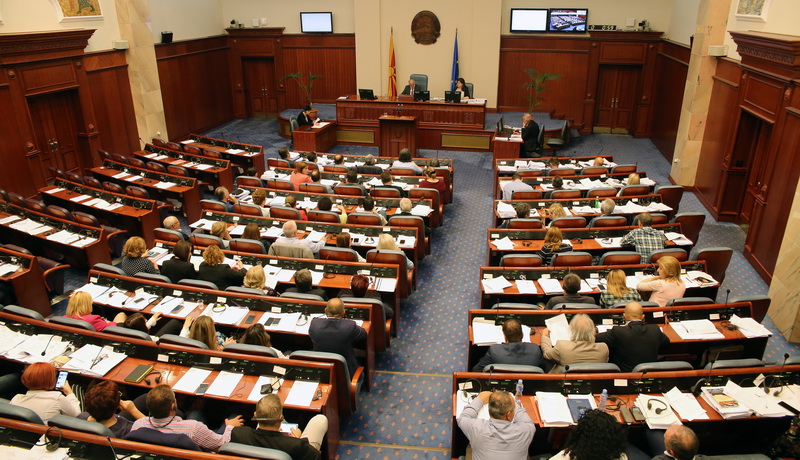 Around seventy MPs are likely to take part in the public campaign leading up to the referendum on Sept. 30. The campaign, Parliament said, would be run through paid advertising, TV debates, as well as editorials in the press and in online media.
So far, only MPs from SDSM and their coalition partners have confirmed their participation in the campaign, which has also received some support from BESA MPs.
VMRO-DPMNE leader Hristijan Mickoski said on Saturday that, while being against the name deal with Greece, his party's final position on the referendum was yet undefined.
As for the public campaign, Mickoski said he would suggest to his group of MPs to have their share of the funds go to a Tetovo high school instead.
Meanwhile, VMRO-DPMNE's Antonio Milososki has been openly against the referendum. He sent a letter on Friday asking Parliament for money to launch a campaign against the public vote.
Milososki received a response that Parliament would not give each of the 120 MPs a separate sum of money for a personal referendum campaign, but that the campaign would be run at the national level.
The Democratic Party of Serbs in Macedonia's MP Ivan Stoiljkovic joined Milososki's call for boycott of the referendum.
No information yet about the Alliance for Albanians' stance on the referendum, while DPA is expected to take part in the campaign.
On Thursday, Parliament Speaker Talat Xhaferi gave MPs three days to let him know if they would participate in the public campaign, as well as to publicly declare their position regarding the referendum question, that is, if they are for or against.
Based on that information, Xhaferi said, Parliament would buy advertising space in direct proportion to the number of MPs taking part in the campaign./IBNA