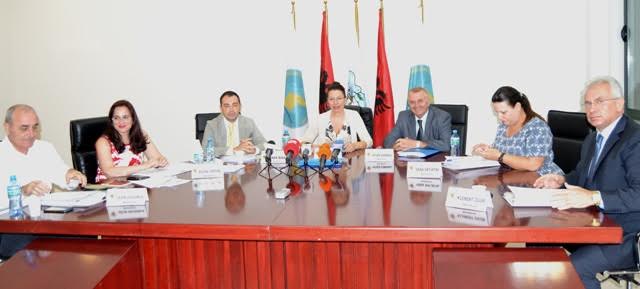 Tirana, 29 July 2016/Independent Balkan News Agency
By Edison Kurani
In Albania, the Central Election Commission has concluded the examination of self assessment forms submitted by officials as part of the implementation of the decriminalization law.
These forms alone show that 19 out of 140 MPs have had or still have problems with the law in Albania and abroad.
According to CEC, 19 MPs admit that they have had problems, while 7 of them say that they have been acquitted.
However, CEC says that none of these MPs risk on losing the mandate. "After verifying the self assessment form and the judicial status that have been submitted, none of the MPs risk on losing the mandate", said for IBNA, Drilona Hoxhaj, spokeswoman of CEC.
CEC is also examining the self assessment forms concerning mayors and municipality councilors.
According to this institution, 50 out of 61 mayors have not noted anything down, while 11 others have problems with the Albanian justice system and/or the foreign one.
Meanwhile, as far as government members are concerned, no minister seems to have any problems with justice.
1595 councilors also underwent this process. One fifth of them had problems with justice.
In total, CEC had included in the list of voluntary self declarations 1836 central and local government officials throughout the country.
It is not known of CEC will verify these declarations. If such thing is done, it requires a lot of work, which involves justice institutions, within and outside of the country. /balkaneu.com/