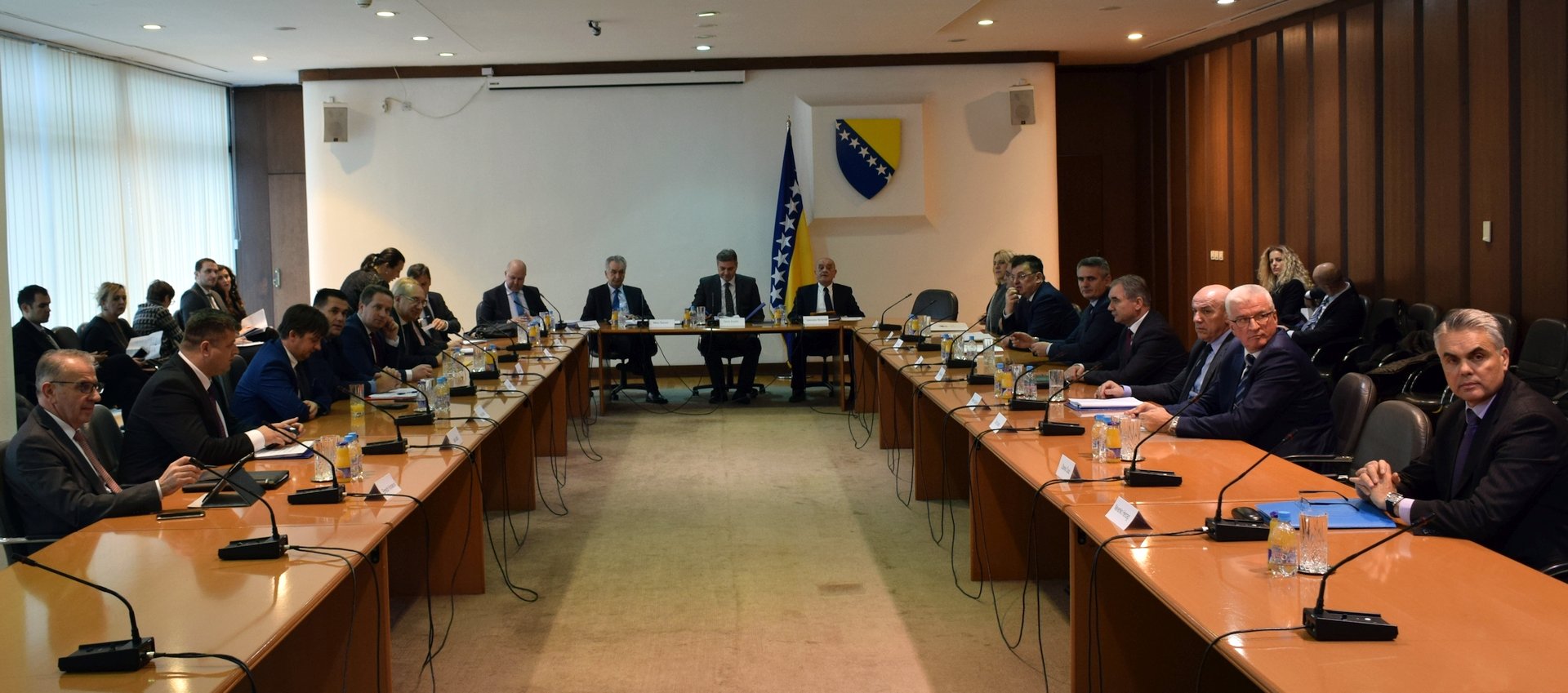 BiH Council of Ministers Chairman, Denis Zvizdić, said on Wednesday in Sarajevo that only seven questions of the European Commission Questionnaire are left to be answered and that this job will be finished by the end of the year.
He made this statement that after the session of the European Integration Collegium, the highest level body of the Coordination Mechanism. According to him, these seven questions are less than 0.3 percent out of a total of 3242 questions. Zvizdić specified that one of the unanswered questions is addressed to the  Economic Criteria Working Group and that it is about the presentation of socio-economic data for BiH for the period 2006-2015, related to the population by gender, age, regional distribution with other details.
"The second question is related to Chapter 24 and there are two related issues – one is what is the role and contribution of intelligence and security services and whether BiH faces any form of terrorism, and to indicate the number of people who are so far accused and convicted of crimes of terrorism", Zvizdić said.
He added that a set of four questions refers to a group of political criteria. The first of them is to give a clear description of the procedure of elections, the decisions of the head of state and whether there are special conditions for their choice, whether they have the right of veto in the decision-making process etc. Three questions, explained Council of Minister Chairman, are related to missing persons. European Commission wants to know whether the authorities are fully responsible for the search for the missing persons, whether the victims and families are treated the same way throughout BiH and whether there is an institution which has the aim to search missing persons.
"These are the seven questions that we thought would take four or five days of professional harmonisation, and in this way, practically all the questions we received in the Questionnaire will be defined", Zvizdić concluded.
He said that the Presidency of BiH is expected to verify a set of 15 issues within their jurisdiction at its tomorrow session, which would practically mean that all the issues, in the BiH languages, are answered and that they can be given for translation in English.
Federation of BiH Prime Minister, Fadil Novalić, said that answering the questionnaire was also a test of the fuctionality of the BiH Coordination Mechanism.
"It turns out that the Coordination Mechanism is functioning, which is the greatest achievement of today's meeting", Novalic pointed out.
Republika Srpska PM, Željka Cvijanović, said that the European Integration Collegium successfully solved a large number of questions and that some of them, related with cantons in Federation of BiH, have closed. The stands with a few questions related to RS.
"I just regret that we did not finish this work earlier and faster. This is a lot of work that requires the interaction of institutions on different levels of government", Cvijanović stated./IBNA