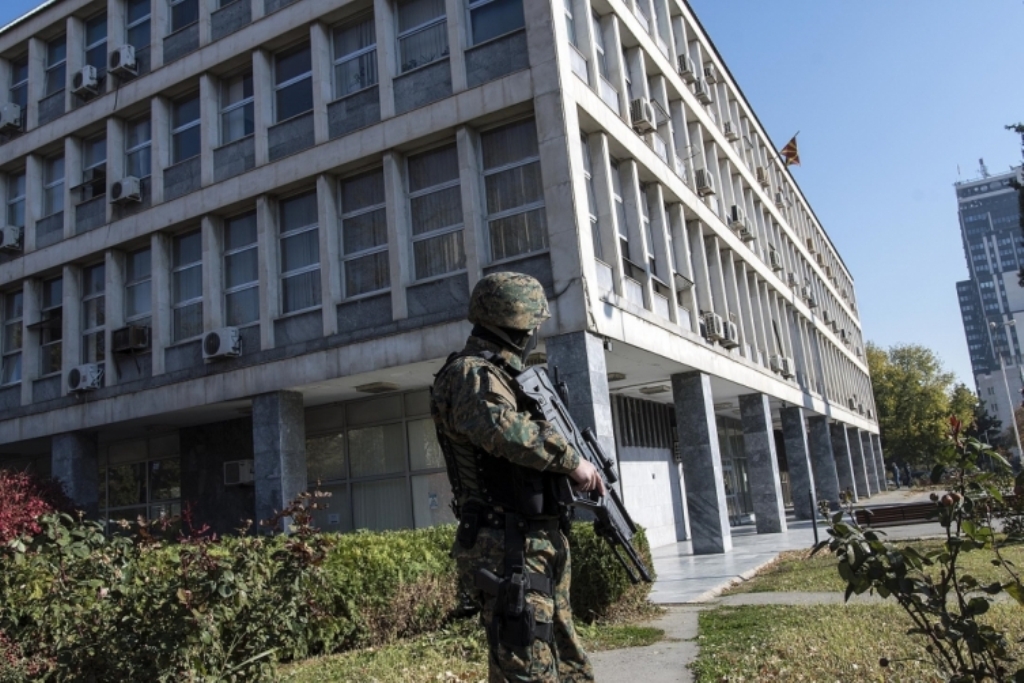 Court of First Instance in Skopje has handed sentences today for the 37 defendants accused of the Kumanovo events, which occurred in May 2015, when an armed group clashed with police forces in a  Kumanovo neighborhood.
Seven of the defendants were given life in prison, 13 of them were sentenced with 40 years in prison, 13 others were given prison sentences which varied from 12 to 20 years, while four people were released for lack of evidence.
The group was sentenced on the count of terrorism and for killing 8 members of security forces during the clashes taken place on 9 and 10 May in Kumanovo.
10 members of the armed group remained killed during the armed incident. The group consisted of veterans of the National Liberation Army, who said that they were not happy with the situation of Albanians in FYROM and the fact that the Ohrid Agreement was not being respected. /balkaneu.com/