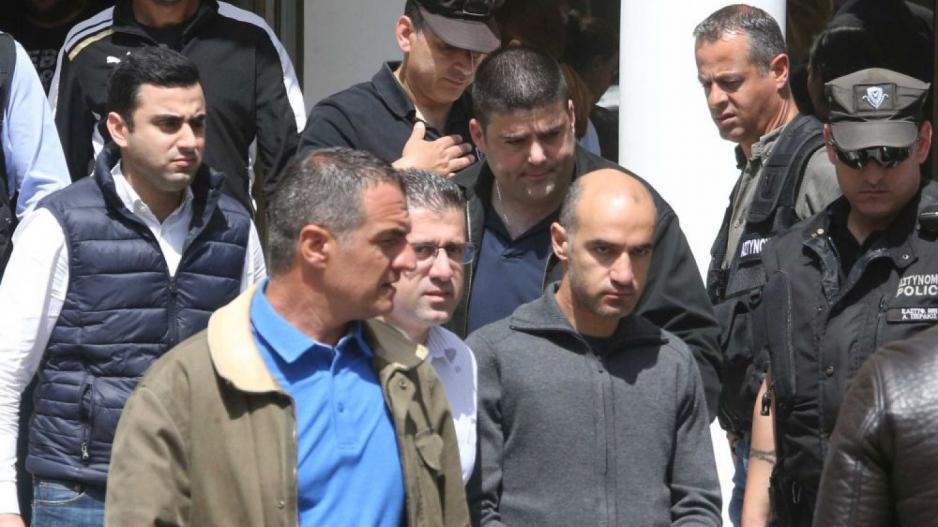 One year for each murder
In tears he heard the sentence
What he said in his plea
by Michalis Tsikalas
In an 'express' process, the Nicosia Permanent Criminal Court sentenced today Nikos Metaxas, accused of seven murders, to seven life sentences, one for each murder. The victims are 38-year-old Marie Rose, 28-year-old Arian Palanas, 30-year-old Kahta Anou, 36-year-old Livia Bounea, 8-year-old Elena Bounea, 29-year-old Marikar Valdez Argiola and 6-year-old Sierra. Metaxas listened tearfully to his sentence and made a lengthy plea-addressing the society of Cyprus, his family and his children. During the trial, all the details of the killings were heard one by one, while what he said about the children made a particular impression. He believed that their mothers were offering them for prostitution. Details of the murderer's actions, who often teared up during the process, for each murder were heard. It is noted that he attended the court without the presence of a lawyer.
What he said
The 35-year-old murderer explained his position during the process, apologizing to the society of Cyprus, his family and his children. As he said, he knows that somewhere in his mind there is an answer to why he did what he did, but even he has not yet answered it.
As the TV station 'Alpha Cyprus' transmitted from the court, Metaxas put himself at the disposal of a thorough study, that would allow a reason for his actions to be found. More specifically he said: "I have committed abhorrent crimes, for which I assume full responsibility and accept the consequences. What I can do first is to help clarify the cases by providing any information asked and admitting guilt, to not cause to the Republic of Cyprus more harm through a lengthy process.
Secondly, to repent and apologize, first to the souls of my victims, to their relatives and loved ones for the unjust pain I have caused, and to hope that the administration of justice will be some kind of compensation. Then to my children, my parents and the rest of my family for the miseries that they are passing and will pass, without any of them having done something to blame.
Finally, towards the Cypriot society, which I am sure is wondering why and how a man, a member of their society, got to this point. The same question is torturing me, but I have not yet found the answer. I know that it is somewhere in my mind, I recognize parts of it in painful memories, which I have been trying to forget in vain for decades. I have not yet managed to find a clear answer by myself. So, the last thing I can do is ask and put myself at the disposal of a thorough study so that, with the help of scientists, I can find out why, but more importantly, help draw conclusions that will help our society to prevent such tragedies."/ibna