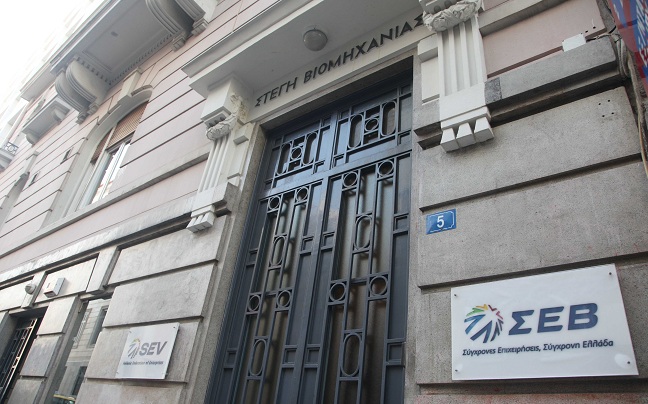 Athens, September 9, 2015/ Independent Balkan News Agency
By Spiros Sideris
Four proposals for the economy notified Monday the chairman of the Association of Greek Industrialists (SEV) Theodore Fessas with a letter to the heads of political parties, stating that the proposed interventions are needed to restart the economy, to reverse the dismantling of the productive base and to address unemployment.
The proposals include promoting a new national investment strategy focusing on profitable investment, the recovery of industry and manufacturing, as a prerequisite for reducing unemployment and faster economic growth, the expansion of e-government to tackle tax evasion, contributions evasion and delays to justice and the implementation and monitoring mechanism of structural reforms for the next three years.
Towards a new development model
"For SEV, the proposed interventions are the only necessary and sufficient condition for Greece to move to a new development model with dynamic and sustainable development, many and good jobs, export-orientation and consolidation of our country as an attractive destination for direct foreign investment", concludes Theodore Fessas.
More specifically, the Association's proposals include:
– The integration into a single national planning of the limited national and EU resources and all of the many and overlapping financial tools, focusing on tax incentives rather than direct subsidies.
– The creation of a Ministry of Industry with the concentration of horizontal responsibilities for all matters concerning industry and processing (energy, spatial planning, environment, investment, innovation, extroversion).
– The universal application of electronic payments and invoicing and the installation of POS in every retail location with assistance from the new NSRF, aimed at combating tax evasion.
– Electronic procurement and digitization of judicial material (e-justice) to speed up the administration of justice that can bring about a 70% gain in time, up to 235 million euro, saving up to 100% settlement rate of incoming cases.