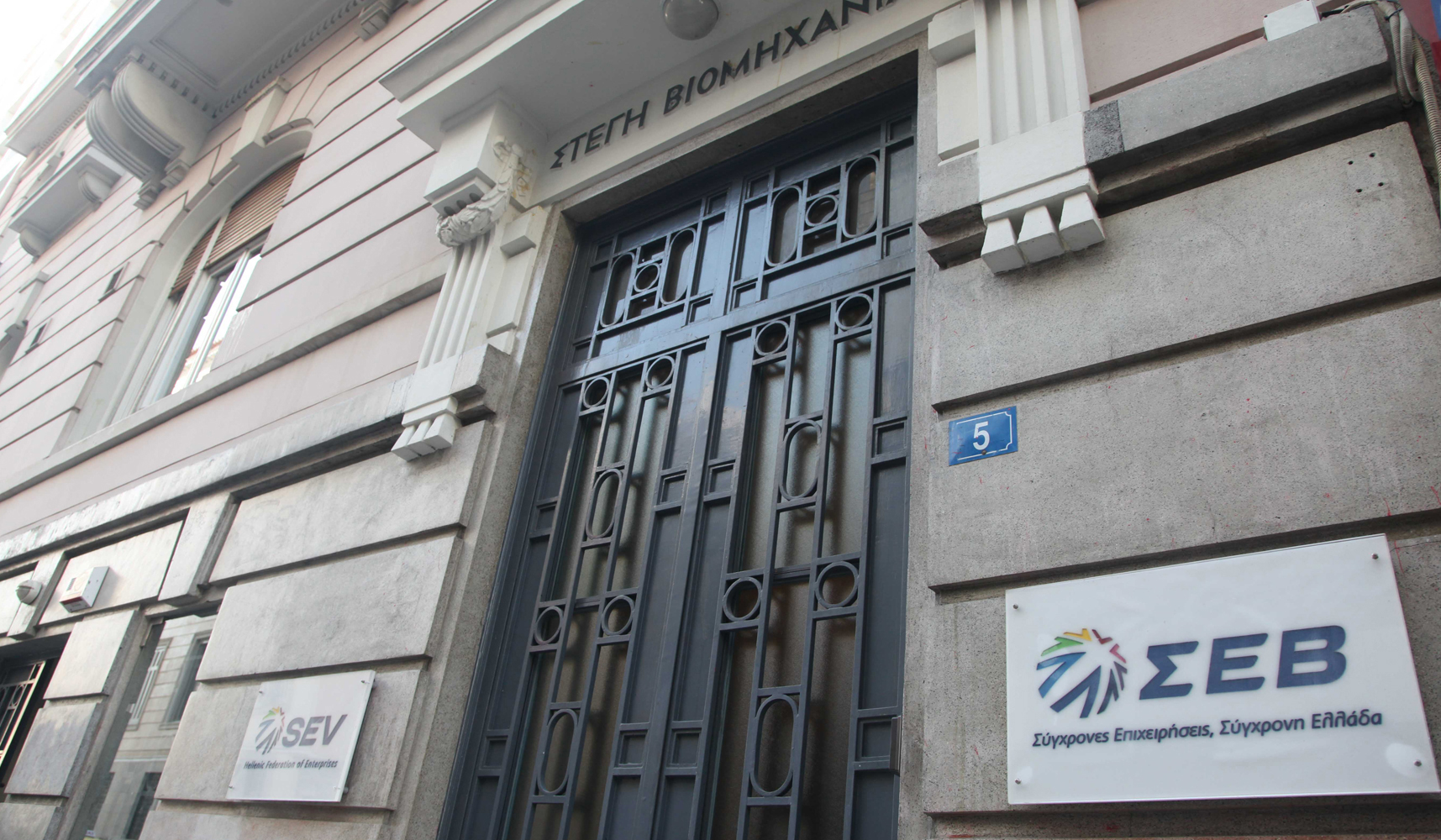 Athens, April 1, 2016/Independent Balkan News Agency
By Spiros Sideris
"The completion of the first evaluation and the rapid implementation of the program is an one-way path, but not the only condition to get the country out of the biggest crisis in its history in peacetime", the Hellenic Federation of Enterprises (SEV) says in the weekly newsletter for the economy, emphasizing further that, any recovery achieved, won't be followed in the initial stages at least, by a corresponding increase in employment.
"In any case, in the initial stages of recovery is not expected a rapid decline in unemployment. Employment growth will not come from simply reinstating those who lost their jobs so far, but mainly by the creation of new jobs, new activities and new skills, even on new geographic areas. What's needed therefore are public employees retraining programs, widely associated with employment in dynamic sectors of the economy and not with fictitious employment offer in the public sector or subsidized temporary jobs with no future and perspective. Otherwise, unemployment will continue to be maintained at high levels, exacerbating the economic and political impasse", is stressed in the statement of SEV.
The weekly bulletin of SEV reiterated the need for rapid implementation of the program, but stressed that "the policy mix that seems to be promoted within the framework of implementation of the program will have severe recessionary effects and counteract other positive structural effects on the business environment".
Regarding foreign investment, SEV notes that the rumored increase in taxation of dividends undermines the attraction of foreign investment. "Foreigners who invest in Greece, seek partnerships with Greeks, but reasonably wish for Greek partners to contribute capital to joint investments. How, though, can this be done when an increase of the tax on dividends will penalize the holding of share capital only to the Greek, while the foreigner is generally subject to more favorable tax treatment in his country?", Wonders the Association.
It adds, however, that the tax rates, within reasonable limits, were never the main reason was never for which international capital traditionally avoids to invest in the country directly, but rather it is the lack of a transparent, stable, reasonable and uniform application of the institutional framework, which supports fair competition.