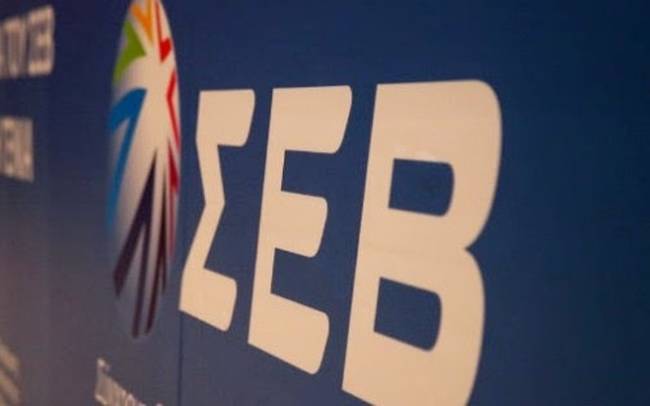 Athens, December 8, 2015/Independent Balkan News Agency
By Spiros Sideris
The Greek economy demonstrates remarkable durability, the recession throughout the year will be weaker than expected and this creates expectations that the overall impact of capital controls will be smaller than the initial calculations, says the Hellenic Federation of Enterprises (SEV) in the monthly economic developments bulletin.
Furthermore, the precursors indicators of economic activity show signs of normalisation, making up for lost ground after the very negative developments during the summer months.
At the same time, there are, however, obvious signs of weakening expressed primarily by the slowing of the growth rate of industrial production and exports and the reduction of imports, retail sales and receipts from tourism and shipping.
Some of the signs of the normalisation of the economy, according to the analysis of the Association, are:
– the further increase in November 2015 of the purchasing index (PMI) in manufacturing.
– the economic sentiment indicator in the same month remained unchanged, while business expectations in industry grew, registering improvement in new orders, exports and employment expectations, although absolute confidence levels remain low.
– the increase of industrial production (+ 2.8%) in September, following the significant decline in July.
– the dynamics of exports in the first months of 2015, which resulted in their remarkable increase for the period January-September 2015 (+ 11.1%). To this contributed mainly exports of agricultural products (including processed + 17.1% in the first 9 months) and industrial goods (+ 9.1% in the first 9 months).
– the easing of deflationary pressures in October.
– The small reduction in the number of unemployed in August 2015 (1.180 mln persons compared to 1.196 mln in the previous month).
At the same time, however, there are also developments, which prolong the uncertainty, such as the reduction of turnover in industry in September, the decline in travel revenue (-5.4%), transport and activities of greek construction companies abroad, as well as the negative image in financing, investment and construction activity.