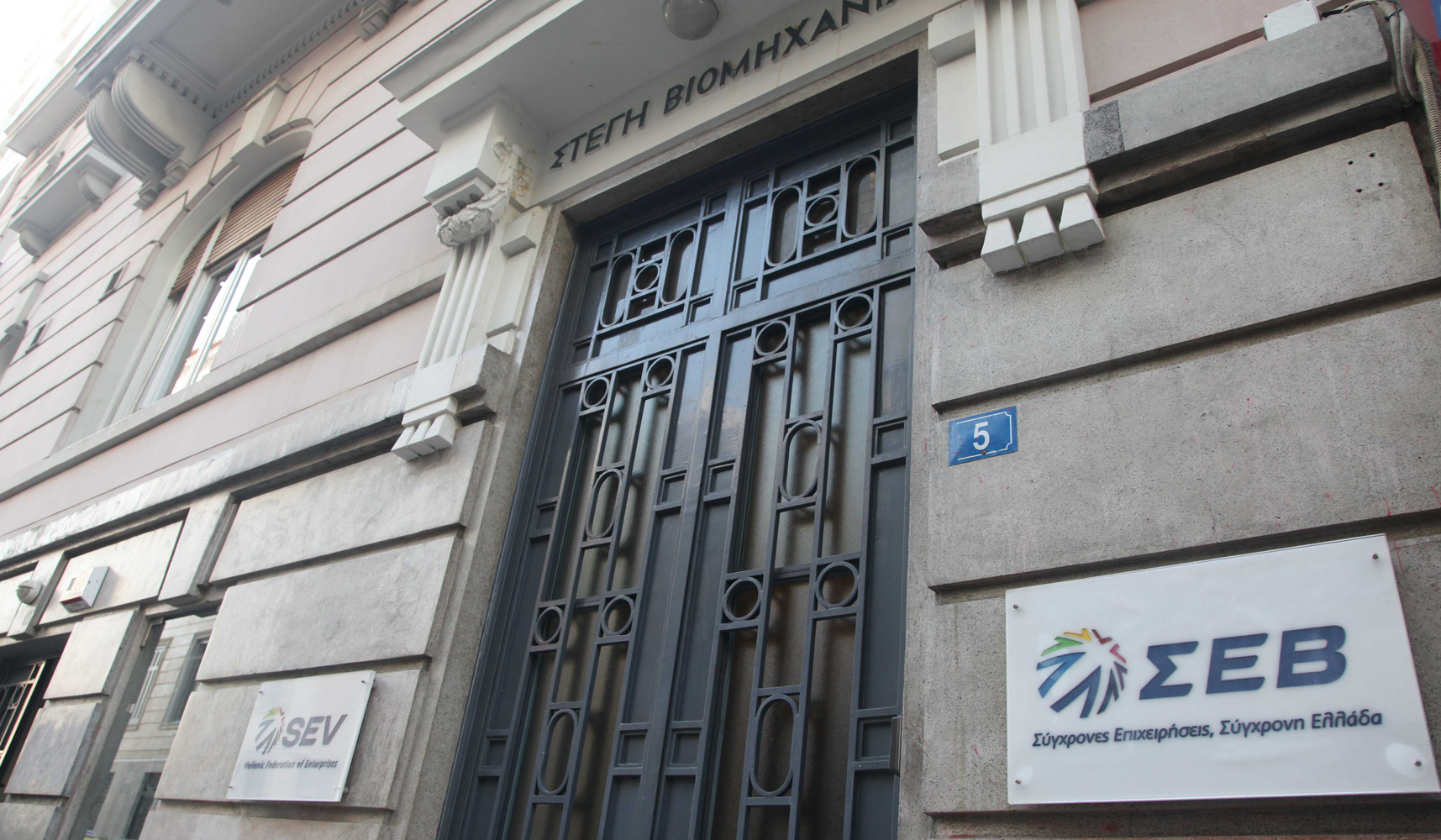 Athens, February 12, 2016/ Independent Balkan News Agency
By Spiros Sideris
The Hellenic Federation of Enterprises (SEV) estimates that a primary surplus of 0.4% of GDP was achieved in 2015 against a primary deficit of 0.25 percent that is foreseen by the thrid MoU.
According to a weekly SEV report, this development is due primarily to the "freezing" of expenditure for wages and pensions at 2014 levels in conjunction with the reduction of social benefits by 1.3 billion euros and procumerent expenditure by 741 million euros. The Federation also stresses that after the calculation of the arrears of the state to the market, there will be a primary surplus of 0.4%.
SEV emphasizes even some positive elements (such as employment growth, the strong performance of revenue in taxes and social security contributions and the increase in production and exports in December 2015, which demonstrates that the difficulties created in the summer months have been smoothed to a large extent) but also fires warning stressing, inter alia, the following:
"The country is in danger, once again, to be faced with a standstill. Exposures can be prohibitive in a few months and their non-coverage will lead to default and further impoverishment of the population.
The timely completion of the first evaluation of the 3rd Memorandum is a sine qua non for the normalization of the economy. The political leadership – both sides – is dramatically slow to provide solutions. Greek companies, under difficult circumstances, are trying to keep the jobs in Greece intact and offer employees the best possible working conditions and wages.
The overtaxation of consistent taxpayers and businesses and apathetic neglect by the government of the work of promoting investment, may not cause visible signs of economic decay in the short term, but in the long term it the foundations of economic and social prosperity are undermined.
Disincentives to work and business accumulate dangerously and lead with mathematical precision, to low productivity and a low wage economy, a dysfunctional state that is helpless to provide citizens with the essential goods of employment and social protection and serenity.
In this context, the massive increase in private investment, passes through a friendly to entrepreneurship, institutional framework that reduces costs energy, taxation and bureaucracy, it addresses individual regulatory barriers in the sectors that can become more extroverted and is based on an ambitious program of horizontal investment incentives.
There may be no dead ends in democracy but there is such a thing as a standstill in the economy. The question is not who will govern the collapse of the country but how the collapse will be avoided. "