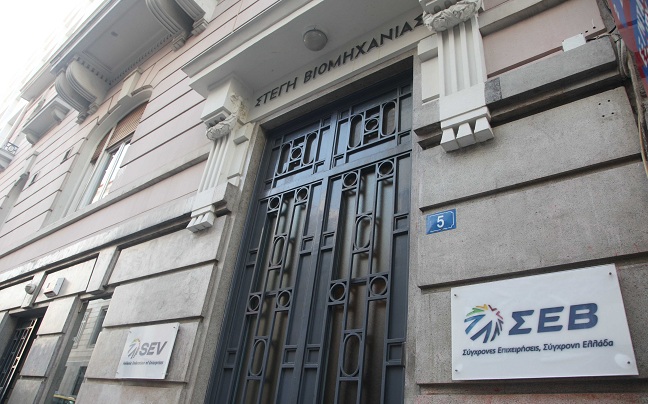 Athens, October 23, 2015/Independent Balkan News Agency
By Spiros Sideris
"Greece has huge advantages and many opportunities for investment, but it doesn't have an institutional framework that ensures a minimum competitive profitability, compared to the rest of the world, from the investments in sectors producing internationally tradable goods".
This underlines in its weekly bulletin of the economy, the Hellenic Federation of Enterprises (SEV) and is entitled as follows: "It is never too late … for a second industrial revolution!".
As noted by SEV, the fact that Greece is not an attractive investment destination "is no longer the cost of labour per unit in relation to competitor countries. It is a matter of trust in the productive forces of the country, as well as stability and duration in the implementation of economic policy".
Investments in the industry is the springboard for the development of the greek economy, it is pointed out and suggests, in this context, the establishment of an Industry Council which will act together with the Ministry of Industry, with the activation of the people in production and support of the political leadership. The association believes that the board can play a catalytic role in attracting investments "and in the new industrialisation of the country".
Furthermore, SEV says regarding the course of the state budget in September that this indicates a gradual weakening of revenues, as temporary factors which increased tax payments in previous months, are now in decline. The delay in the payment of ENFIA is indentified by the association as a factor that can explain some of this lag, but achieving the new goals that have been set require a very good revenue growth in the remaining months. Also, the significant growth of new arrears to the public may be due to the inability of the public to take enforcement action because of restrictions on capital controls.
Although the processing, without fuel, exhibits strength, says the report, the weakening trend is most evident, reflecting the barriers to economic recovery. The goes for exports, excluding fuels, while increasing revenue from tourism is not enough to cover the decrease of the shipping currency, much of which now remains abroad. The downward trend of the merchant fleet flying the Greek flag, which appeared for the first time a few months ago, is gradually becoming a reality.
Finally, it is underlined that Greece has a lot of potential and valuable human resources. Where it lacks though is in entrepreneurship. A number of studies show that conservative attitudes, low tolerance and fear of failure, are not typical of creative societies and thriving entrepreneurship. The restrictive state regulations and the attitudes that they encourage hinder Greece today from becoming a California of Europe, where dynamic companies and innovative creativity will coexist.