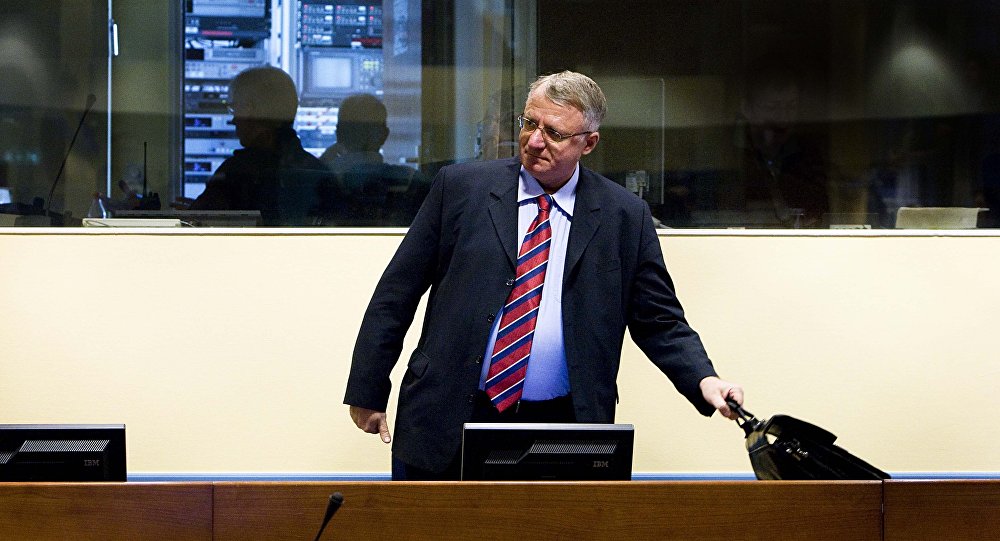 Belgrade, March 31, 2016/ Independent Balkan News Agency
By Milos Mitrovic
Serbian Radical Party (SRS) leader Vojislav Seselj has been found not guilty of war crimes and crimes against humanity over the Balkan wars in the 1990s, the judges of the International Criminal Tribunal for the former Yugoslavia (ICTY) proclaimed today. The acquittal of Seselj, who spend almost 12 years in the ICTY's detention center in The Hague, from 2003 to 2014, and then temporarily released due to poor health, has caused furious reactions in the region, especially in Croatia. On the other hand, reactions in Serbia are mixed.
Serbian President Tomislav Nikolic said that he was "indifferent" considering both the ruling and Seselj. Nikolic has spent larger part of his political career in SRS, from 1991 to 2007; he was Seselj's closest aide and SRS vice-president. While Seselj consistently repeats that he hates Nikolic and wants to destroy him – because of his 2007 "betrayal" and split with him – President said today that "The Hague is measure for Serb". This could be interpreted as the stance which means that Seselj is not Serb enough – because the most of Serb convicts by the ICTY were sent to long lasting jail sentences.
However, today's ICTY's ruling is trial verdict. Natasa Kandic, Humanitarian Law Center  founder, said that Seselj's acquittal was "surprising" and may hardly sustain in appeal process. "The explanation of the ruling (acquittal) impinge in some other rulings and contradicts to the facts determined by the Tribunal", she said.
Sasa Obradovic, Serbia's legal representative in The Hague said he was satisfied because ruling "confirmed some of the arguments which our legal team has presenting and was fiercely criticized by the part of Serbian public for it". Obradovic was the head of Serbian legal team in the process for the genocide between Serbia and Croatia in the International Court of Justice.
Political analyst Djordje Vukadinovic also says that the acquittal was surprising. In his words, the acquittal would be strong impulse for the SRS in the upcoming general elections scheduled for April 24.
"The two honorable judges have made the only possible decision", Seselj said at the media conference in SRS headquarters. He announced he would sue the ICTY for the "illegal imprisonment" and repeated that the Tribunal "is anti-Serb".