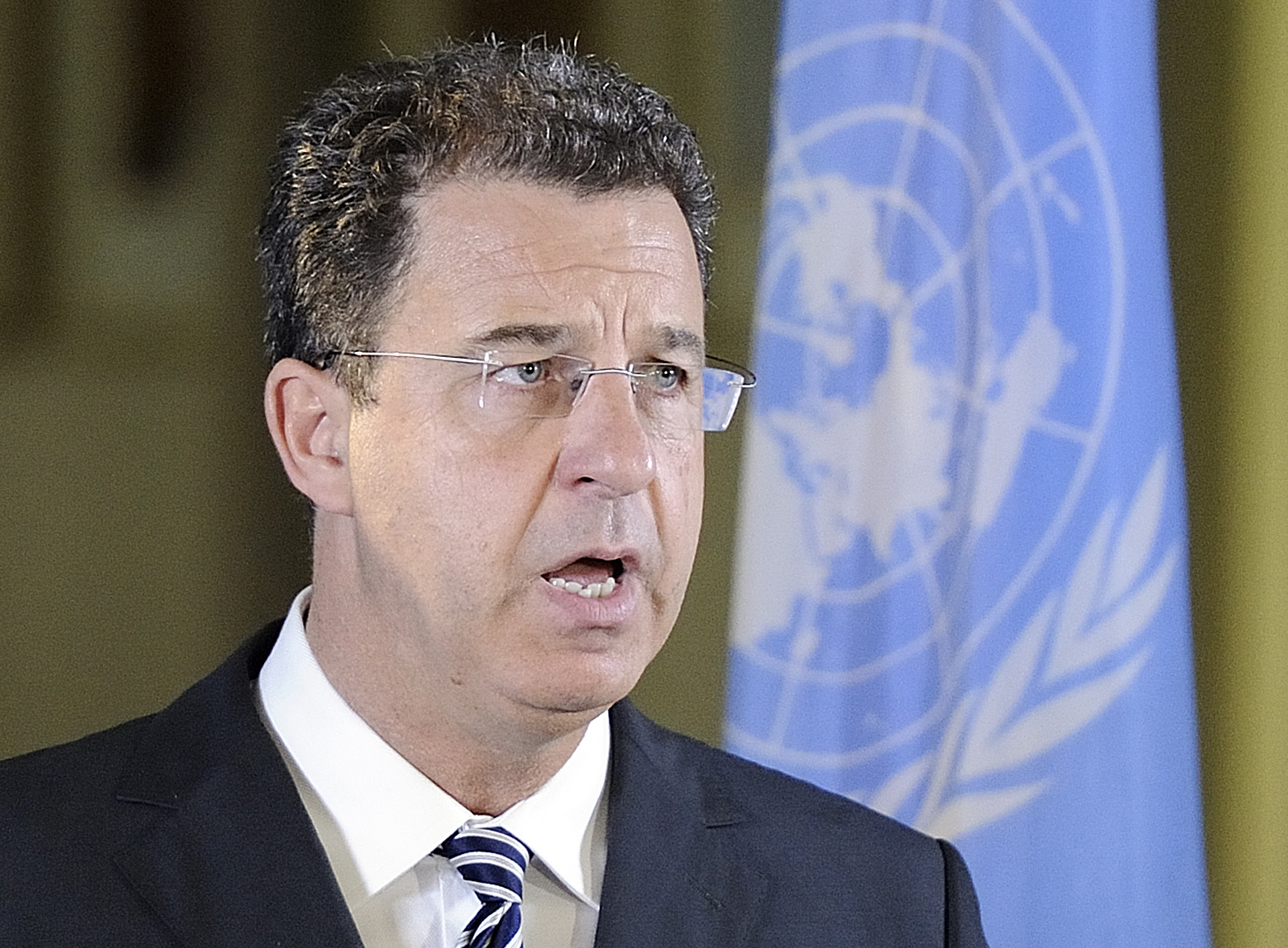 By Milos Mitrovic – Belgrade
The Serbian government reacted "professionally, maturely and rationally" on Vojislav Seselj's comeback from  The Hague detention, Serge Brammertz, chief prosecutor of the International Criminal Tribunal for the Former Yugoslavia (ICTY) said. In the end of his three-days visit to Belgrade, Brammertz positively assessed the cooperation of Serbian government with the ICTY.
Vojislav Seselj, Serbian far-right leader has recently been temporarily released from ICTY, for the first time since 2003 when he went to trial over the charges for war crimes. After coming back to Serbia Seselj gave several inflammable statements against the government. He accused Prime Minister Aleksandar Vucic and President Tomislav Nikolic, his former allies, for betraying Serbian national interests.
The Tribunal released Seselj due to his poor health. However, some Serbian pro-government media and some officials, including government ministers, claimed that the ICTY, following the "orders" of the EU and U.S. released Seselj in order to destabilise the political situation in Serbia and intimidate the PM.
Such claims have been rebuffed by U.S. and EU ambassadors in Belgrade.
Serge Brammertz recalled that the ICTY judges have released Seselj due to health reasons, but he added that prosecution "has not access to medical documentation". Therefore, he said, he cannot comment whether the jury's decision has been appropriate.
He stressed, however, that the jury has imposed "very restricted conditions" for the release without asking Seselj if he accepts them. "This was pretty unusual", Brammertz added.
Brammertz suggested that if the conditions for the release are not respected, judges may demand from Seselj to be brought back to The Hague. Seselj said earlier that he would not go voluntarily to ICTY.
"The interaction with our Serbian partners goes good as usual. This was also the case a year ago and six months ago", Brammertz told Tanjug alluding to his previous visits. Brammertz met Vucic, interior minister Nebojsa Stefnovic and war crimes prosecutor Vladimir Vukcevic.
Brammertz said there's still a lot of work for Serbian war crimes prosecutors, adding that the regional cooperation issue has been tackled in his talks with Vukcevic. ICTY chief prosecutor underlined that regional cooperation has been improved in the domain of information exchange.