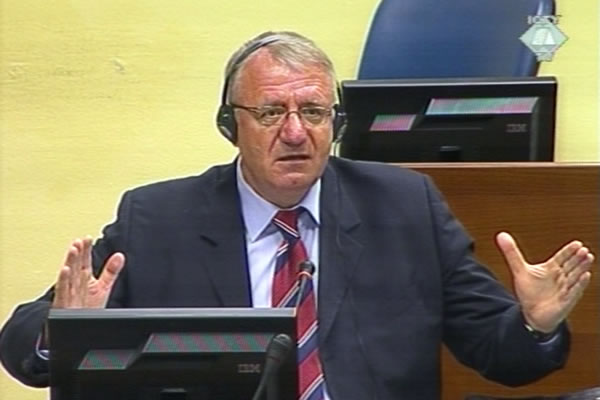 By Milos Mitrovic – Belgrade
The International Criminal Tribunal for the former Yugoslavia (ICTY) offered Vojislav Seselj, Serbian Radical Party (SRS) leader, three days to decide on Tribunal's preconditions for his temporary release from detention. Seselj, who has been at ICTY's detention since 2003,  was charged for crimes against humanity and violations of the laws or customs of war in Croatia, Bosnia-Herzegovina and Vojvodina in 1990s.
Earlier this week Serbian government responded to ICTY's demand to decide if it may guarantee that Seselj would comply with the Tribunal's preconditions. House arrest was among these preconditions. The government responded it would guarantee for Seselj's release if he and ICTY would reach a solution on preconditions or if Seselj would accept that he would comply with them.
Seselj has earlier said he would accept only the precondition that he would not left the territory of Serbia while on temporary release. He reiterated he would "never accept any guarantees from Quisling regime in Belgrade".
Serbian Prime Minister Aleksandar Vucic and President Tomislav Nikolic have been Seselj's closest associates until the split in SRS in 2008. At the time two opposition politicians decided to quit Seselj's "ideology of Serbian nationalism" and accept pro-European perspective for Serbia, founding Serbian Progressive Party.
Seselj voluntarily surrendered himself to the ICTY in February 2003. He has been in detention for 11 and a half years, but no verdict on the charges has been delivered so far, despite the trial was ended in March 2012.