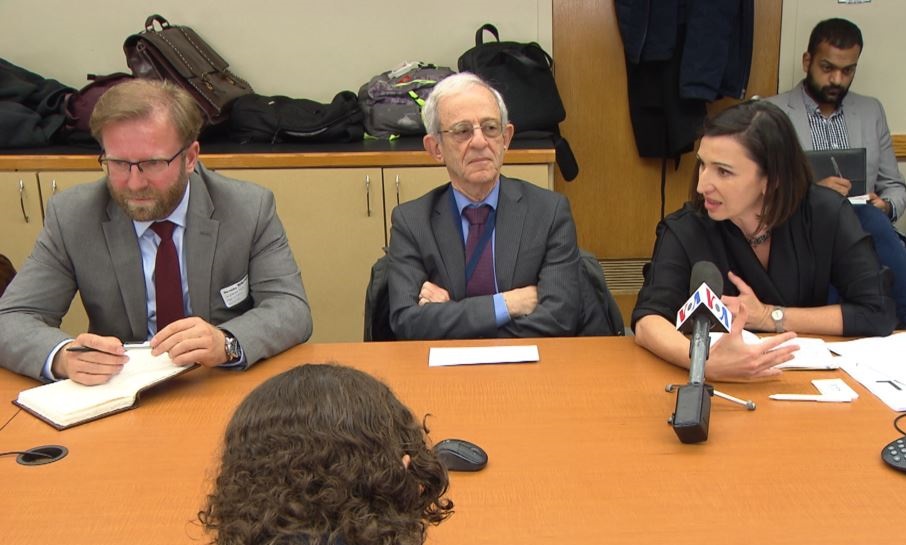 A debate on "Kosovo, the new government, the European Union, dialogue with Serbia and the future of the state" was held at Johns Hopkins University.
At the roundtable, renowned analyst Daniel Server said the chances of reaching an agreement between Kosovo and Serbia before the end of President Trump's mandate in 2021 are slim.
"Any agreement that violates Kosovo's sovereignty and territorial integrity is, of course, a bad deal. A good deal is one that allows for great decentralization and self-government at the local level for Serbian and Albanian communities. Serbia can learn a few things in this regard, because it is very difficult for Serbs to ask for things from Kosovo that they do not want to accept in Serbia. For example, guaranteed representation of minorities in Kosovo has no equivalent in Serbia, but reciprocity is one of the basic rules of diplomacy", Serwer says.
Vetevendosje MP Haki Abazi said the new Kosovo government is expected to face a number of major challenges, including inter alia good governance and a normalization deal with Belgrade.
According to Mr. Abazi, the United States and European Union institutions are increasingly open to the idea that time is not limited to reaching an agreement, but that its essence is clear.
"There is no doubt that dialogue should and will happen. I think President Vucic has realized that there is a new reality in Kosovo. They have a very constructive partner on the Kosovar side, which means that if we all think that the future is the EU, so too should the agreement be a European agreement, backed by the United States. We will not go back and reopen the border issue. But if there is a tendency for sabotage, I think reciprocity would be our answer, a solution we have seen everywhere in the world, and we see no reason for the Balkans to make an exception to this", Abazi said.
The outcome of the October 6th elections in Kosovo brought about a radical change of political configuration. The closest challenge is the formation of a new government, thought to be a coalition of Vetevendosje with the Democratic League of Kosovo./ibna