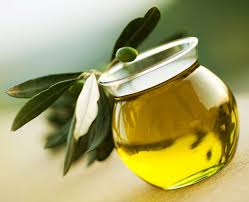 By Natasa Radic – Zagreb
The European Commission has announced new rules for restaurants, which should take the effect early next year. According to those new rules, it will impossible to continue serving olive oil in little open cups, which is a tradition in almost all restaurants and taverns in Croatia.
Once these decision gets implemented, the restaurants in Croatia, as well as throughout the EU, will serve their guests olive oil only in closed bottles with proper declarations. The latest decision of the European Commission was again greeted with irony in the European media, with the comment that the Brussels bureaucrats once again became involved in the "another detail of lives of normal, ordinary citizens."
The European Commission, which prepared this decision, insists that the objectives are the better consumer protection, higher standards of hygiene, as well as protection of manufacturers of quality olive oil.
– We just want to make sure that, when you want a certain quality of olive oil in a restaurant, you get exactly what you paid – said a spokesman for the European Commission Oliver Bailly.
Many owners of restaurants consider that during the crisis, the European union should deal with other issues. They wonder why a similar decision was not taken for serving vinegar or wine. The European Union is the largest producer and user of olive oil in the world. It produces 73 percent of the total world production of olive oil, while the total consumption accounts for 66 percent. Some feat that the consequence of this decision could be a drop in consumption of olive oil, which is not good for health, not for olive oil producers. Most Croatian olive oil producers, however, are not afraid. On the contrary, strangely enough, the associations of olive oil producers support this decision.
Milan Amidzic from olive growers association "Oblica" from Zrnovnica told Jutarnji list daily that they welcome the latest decision of the European Commission.
-So far the situation in the restaurants was not under any kind of control. Sometimes the restaurant owners mix the olive with other, cheaper oils, or they offer poor quality oils. Often, olive oil was purchased on the gray market at a cheap price, while offered to guests as extra virgin. Only oils that are bottled with a label have a known origin and manufacturer. I hope that this will suppress the gray economy that destroys us real olive producers -Amidzic says.