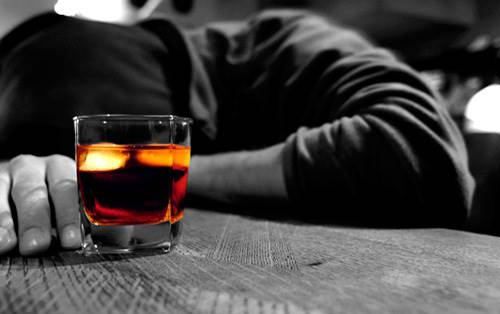 By Milos Mitrovic – Belgrade
An average citizen of Serbia consumes between 11 and 13 litre of alcoholic beverages every year. By consumption of alcohol Serbia is No.4 in Europe, which is a very high position. The world`s average consumption is 6 litre per person. Physicians who are dedicated to alcoholism say that this statistics is alarming.
The excessive use of alcohol is world`s third cause of mortality, next to cardiovascular and malign diseases. In Serbia ordinary people would easily find any reason for a couple of drinks. "It is our mentality", they say. An average Serbian household spent approximately 6 percent of its budget on alcohol, B92 reported.
"Individual predispositions for substance abuse including alcoholism could be found in immature personality. Individuals which are inclining to alcohol have characteristic of neurotic disorder or psychopathic personality disorder. Difficulties to accept everyday's life is what all of them have in common", Vesna Bucan of Belgrade`s Military Medical Academy said.
The average alcohol consumer in Serbia is male, age from 30 to 35. Men are more inclined to drinking alcohol than women. Patients became aware of their problem only after they have experienced some kind of nuisance while being drunk.
"There are certain factors that lead to alcoholism. The problems of an alcoholic – at the workplace, in the family, health problems, insomnia, anxiety – usually appear after five or ten years of intensive alcohol consuming", Igor Boljbuh from Rehab Clinic "Dr Varoblov" stressed.
In April, Belgrade`s medical "Batut" Institute revealed that more than 40 percent of Serbian citizens have been drinking alcohol every day. According to "Batut" researches, the most alarming fact is that more and more young people are hospitalized after heavy drinking.  When it comes to societal factors, causes for alcoholism in Serbia are poverty and unemployment.
In Serbia, a person experienced her or his first getting drunk at the age of 13  amd a half; one in four 16 year-old high school students consumed alcohol on daily basis, some earlier researches showed.
Instead of giving rise to protests against difficult situation, recent International workers' day became an occasion for numerous private festivities with unavoidable alcohol consuming.