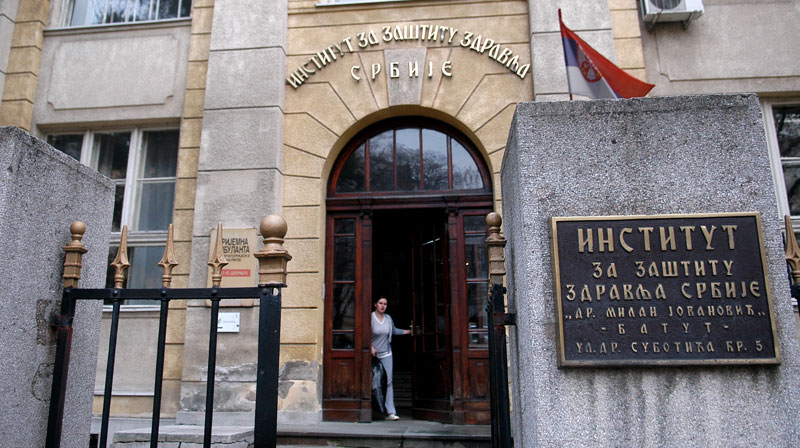 By Milos Mitrovic – Belgrade
In the last 12 months 22, 4% of the respondents have used medicines from the group of sedatives and hypnotics; during the same period approximately 8% of Serbian citizens – most of them were younger men – have used drugs, the research by the Institute for the public health "Dr Milan Jovanovic Batut" has shown.
This is the first national research about the life styles in Serbia conducted following the methodology of the European monitoring centre for drugs and drug addiction in the framework of European Union's IPA project.
The research has shown that psychoactive substances are more often used by men (10, 8%) than women (5, 2%) and that the use among the younger population is higher than it used to be. In the population aged between 18 to 34 years, the drug has been consumed by 12, 8% of the survey participants, Tanjug news agency reported.
Cannabis has been the most used drug; in the last 12 months 1,6% of the population aged between 18 to 64 years and 3,4 % of the group from 18 to 34 years have consumed it.
Nevertheless, the frequency of the drug use in Serbia is lower when compared with European Union's countries, the research has shown.
The sedatives and hypnotics have been used by 22, 4% of the participants – 13, 9% of men and 30, 9% of women.
"Research has shown that sedatives and hypnotics are more often used on a daily basis by women. At the same time, this drugs are more frequently used by the elders", Biljana Kilibarda head of the Department for the monitoring and psychoactive substances misuse prevention of the "Batut" Institute said.
Viktor Mravcik, head of the Office for drug monitoring of the Czech Republic government who took part in the research, said that one quarter of the population in Serbia have used sedatives in the last 12 months. "Around 100, 000 people use sedatives every day, which is a bigger problem than the use of drugs", Mravcik said.
During the research period alcohol was consumed by 72, 2% of the adult participants; among them, there have been more men than the women.
The problem is the way of alcohol drinking, and not the consumption of alcohol beverages itself, Janusz Sieroslawski from the Warsaw Institute for psychiatry and neurology underlined.
He emphasized the "two problematic forms of alcohol consummation" – when people often drink too much alcohol and when they drink a lot of it at once which lead to lose of control and poisoning.
One in three citizens of Serbia smoke, and there are more men (40, 9%) than women (32%) among the group. The electronic cigarettes have been used by 9, 6% of the citizens of Serbia between the ages of 18 to 64 years.