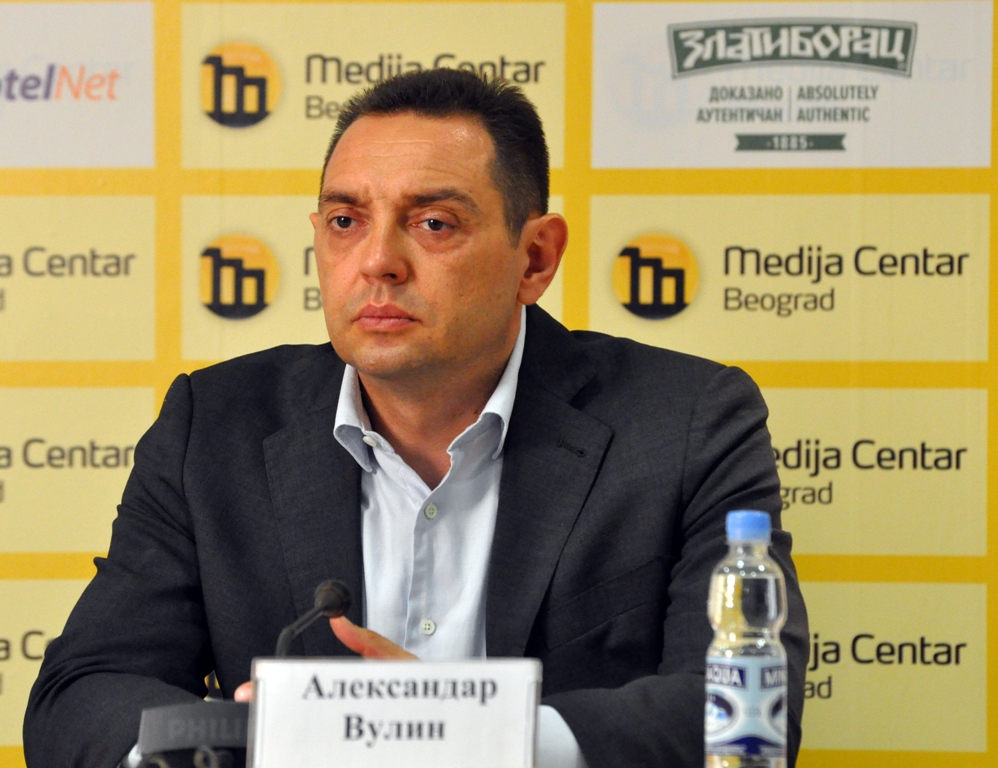 Defence minister Aleksandar Vulin has said that he strives for ethnic demarcation between Kosovo Serbs and Albanians as soon as possible. Talking to reporters on Thursday in Vranje, Vulin used the Serbian pejorative term "Siptari" for Kosovo Albanians.
Vulin claimed that his comment on the demarcation was his personal view, not shared by the government and President; however, other government officials, including President Aleksandar Vucic, had launched the demarcation idea in 2018, alongside with Kosovo president Hasim Taci.
"I am striving for an as fast and as secure demarcation with Siptars as possible… The sooner is hard border established between us and them the sooner we would be able to take our own business and deal with our people", Vulin said.
The opposing of "Germany, Croatia, Albania, Siptars from Kosovo, parts of Bosnia, Montenegro and North Macedonia" to the demarcation, he went on, means "that this (demarcation) is good for Serbian people".  "If I used to have doubts… now I don't have any".
Momcilo Trajkovic, former leading Kosovo Serb politician, said that Vulin's statements represent a "crime". In an interview for N1 TV, Trajkovic said that the demarcation could cause the exodus of the Kosovo Serbs who live south from the Ibar River.
Vulin's Movement of Socialists reacted by suggesting that Trajkovic is a supporter of Kosovo's President and Prime Minister Hasim Taci and Ramus Haradinaj.
"Those Serbs who support Hasim Taci and Ramus Haradinaj are and will be opposed to both the idea of a demarcation with 'Great Albania' and any idea that would result in the protection and progress of Serbia", Movement of Socialists' Committee for Kosovo and Metohija stated.
"In Momcilo Trajkovic's view, the optimal solution for Serbia would be not to demarcate with Siptars, and that everything should remain as it is; Serbia will get nothing but new riots, attacks and threats".
Vulin's group reacted by calling Trajkovic "a private Serb of Taci and Haradinaj"./ibna