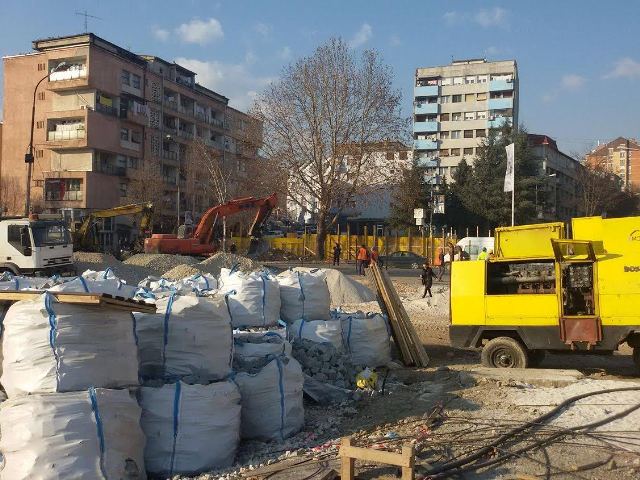 Fresh claims have recently risen that a high wall is being built in the north of Mitrovica to physically separate the city from the southern part.
The start of construction works has sparked strong reactions by representatives of Kosovo.
Minister for Dialogue, Edita Tahiri declared today that the developments in the northern part of Mitrovica in relation to the construction of a wall can have negative consequences.
"The construction of this wall is an illegal act and it goes against the Brussels Agreement for the revitalization of the Iber river and as such, it will be stopped. Time of walls has long gone and now it's time for free movement. The removal of the barricade from the Iber bridge put an end to the time of barricades", minister Tahiri said.
Tahiri said that she has informed EU representatives on these illegal constructions. IBNA learns that an EU delegation will arrive today in Pristina to discuss the concern of the representatives of the government of Kosovo.
Meanwhile, mayor of Northern Mitrovica, Goran Rakic says that no wall is being built there.
"Nothing more and nothing less is being built there apart from the project for the revitalization of the bridge for which Pristina and Belgrade have agreed in Brussels. We are leveling the pedestrian area where no cars will be allowed to cross", Rakic declared. /balkaneu.com/