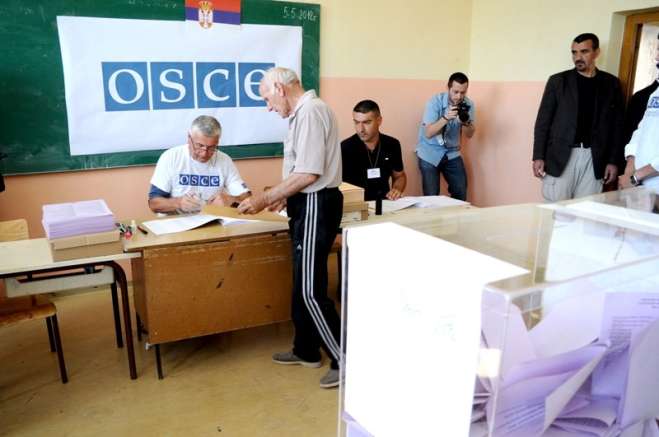 They have been persuaded by the prime minister of Serbia Aleksandar Vucic
Pristina, June 4, 2014/Independent Balkan News Agency
By Elton Tota
Serbs of Kosovo have decided to participate in the early parliamentary elections in Kosovo, following negotiations with prime minister of Serbia, Aleksandar Vucic.
Representatives of "Srpska" List have declared today that they called on all Serb citizens in Kosovo to vote on Sunday's polls in Kosovo.
The declaration followed the visit of the director of Kosovo Office and the meeting with prime minister Aleksandar Vucic.
Serb representatives from Kosovo have concluded that boycott is a bad solution.
"The only thing I  can say is that non participation is not the solution", declared Mr. Vucic a few hours ago, by not making any further comments.
Meanwhile, Branimir Stojanovic from "Sprska" List declared that they will participate in the elections in order to improve the life of the Serb citizens in Kosovo.
"As a result of the responsibility that we have toward the Serb  population in Kosovo and Metohi, we have decided to participate in the polls. We don't want the people who actively promote the formation of the so called Army of Kosovo to be able to decide directly about this and many other topics that affect our life", declared Stojanovic.
"Srpska" List will hold today in Ranillug the first electoral rally for the June 8 polls.
The campaign has started a week ago. "Srpska" List candidates have a great deal of work to do. Until Sunday, they must convince the citizens as to why it's important to participate in the elections.
"Srpska" List had suspended pre election activities, given that CEC had decided to put state symbols of Kosovo on ballot papers. /ibna/